A Mississauga, Ont. construction firm has come up an idea to recognize the efforts of health care staff and others working in the trenches during the COVID-19 pandemic and at the same time boost local restaurants that have been hit hard by the crisis.
Build It by Design specializes in restaurant builds so it was only natural that the firm sought to involve that sector, explained manager George Thomas. For six weeks during the pandemic the firm has been buying meals from local restaurants and getting the food delivered as a treat for staff on the job at a variety of institutions throughout the community.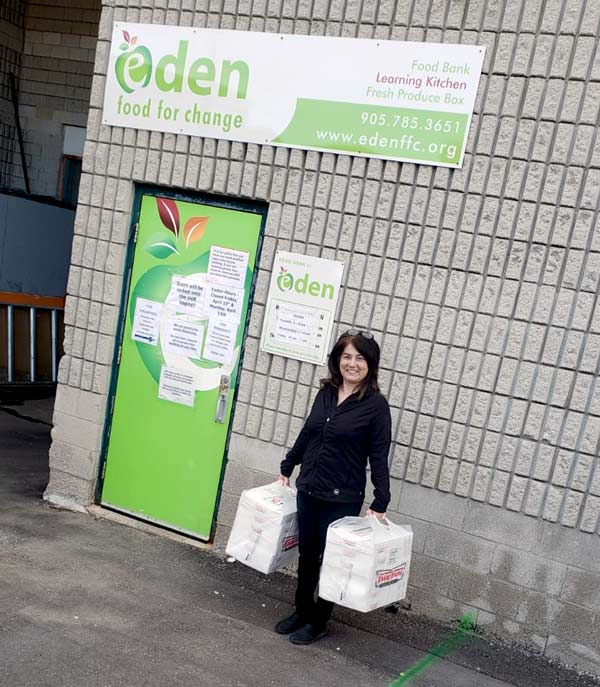 "We started 10 years ago, that was our niche market, the restaurant industry, and we expanded, so I thought it would be great to do something nice," Thomas explained. "A lot of them are struggling, a lot of them are closing, so I thought it was the least we could do to give back."
Build It carried the costs the first four or five weeks, Thomas said, but it was then decided to encourage other construction firms to get involved and to start fundraising to help extend the effort.
The program is called #buildittogether. The meals are delivered by the restaurants or by Build It staffers themselves.
"It has been going really well," he said of the fundraising. "Now it is our intention to keep going as long as we can."
It took initial negotiating with hospitals to determine the best and safest ways to get meals delivered, with the ramped-up health and safety protocols that have been established, but that has been worked out and now the workers are "so happy," Thomas said.
On April 22, Build It worked with celebrity chef Matt Basile from Fidel Gastro's to deliver 60 meals to St. Joseph's Health Centre in Toronto. Other beneficiaries have been Brampton Civic Hospital, the Salvation Army of Brampton, the Mississauga Food Bank, Eden Food For Change, Trillium Health in Mississauga and Mount Sinai hospital in Toronto. And the firm wants to expand to other food banks and also nursing homes.
Build It has lost work during the pandemic with some of its projects designated as non-essential but it continues on some food-service and hospitality projects that are essential and it has not had to lay off much staff, said Thomas.
"Our whole mentality is, if we can do this, other construction firms that are still running can do this too," he said "We want construction firms to step up. And a lot are doing that already."
Donations can be sent to raisedays.com/covid19/buildit.