VIMY, FRANCE — The Battle of Vimy Ridge in 1917, where Canadians cemented their reputation as some of the bravest and most capable soldiers in the world, saw more than 10,000 killed or wounded.
When the guns of war had gone quiet, Canada sought to honour the thousands of Canadians killed or wounded during the conflict on the site of the battle by constructing the Canadian National Vimy Memorial.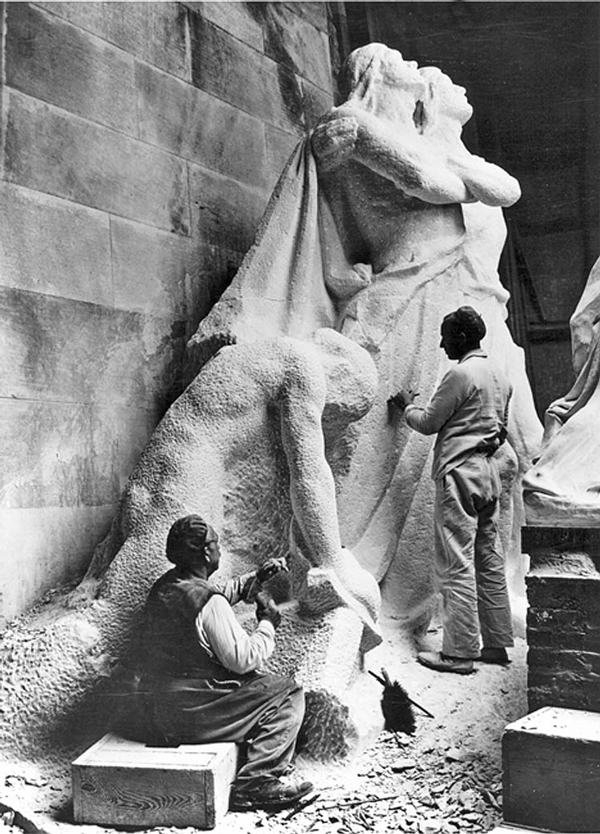 The design came from Canadian architect and sculptor Walter Seymour Allward who beat out 160 other proposals. At the time he told reporters that the design had come to him in a dream.
Construction started on the iconic monument and associated roads in 1925 and took 11 years.
Canadians built the $1.5 million structure into the side of the hill at the highest point of Vimy Ridge on land given to Canada from France. The monument sits on a bed of about 15,000 tonnes of concrete and is reinforced with hundreds of tonnes of steel. The deepest part of the foundation is under the monument's eastward facing front walls, where it goes down 13 metres.
According to Veterans Affairs Canada, the memorial's base and twin pylons contain almost 6,000 tonnes of a special type of abnormally durable limestone from Croatia. The 20 sculptured figures that make up the structure were carved where they sit. The team of carvers used half-size plaster models produced by Allward. To accomplish this they used pantographs to properly scale the figures up. Finishing touches were then added by Allward.
These crews worked inside temporary studios built around each figure, including those at the top of the pylons. The pylons rise 27 metres above the base of the monument.