SUDBURY, ONT.—Stephanie Campbell has been appointed manager, Sudbury Architectural and Structural Department at J.L. Richards & Associates Limited (JLR).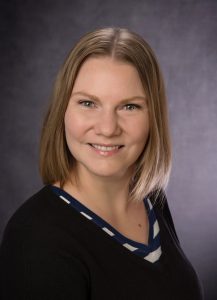 Campbell has worked in the field since 2013, primarily in educational institutions, residential spaces, custom homes, small renovations, large additions and care facilities. She moved to Sudbury and joined JLR as an architect in 2020.
Campbell is a member of the Ontario Association of Architects, the Saskatchewan Association of Architects and the Royal Institute of Architects in Canada.
Campbell takes over the role from Raimondo Cuda, who has since taken the helm of JLR's architectural practice as chief architect.
In her new role, Campbell will be adding her unique approach and perspective to the strong management team in Sudbury.
"The Sudbury office exemplifies JLR's integrated architectural and engineering expertise, and we are proud of our contributions to the built environment in northern Ontario," said Campbell in a statement. "We have a diverse staff with a wide range of skillsets. I look forward to drawing on the personal skills of the staff, mentoring and managing them on a day-to-day basis, and helping them grow in their careers."