When my younger brother Evert Kenter tells a ghost story, I'm inclined to believe he's come by it honestly.
He's a man of several skilled trades — including electrician and gasfitter. About 20 years ago, his employment with the City of London included maintaining the HVAC systems of historic Eldon House, London's oldest residence. Built in 1834, it belonged to the Harris family, who lived in it for four generations before donating it to the city, along with all of the furnishings and family heirlooms.
Eldon House has developed a reputation as a haunted place. When workers need to visit the mansion at night, it's rumoured they prefer someone to accompany them. At times that seems to keep the paranormal at bay, but at others…
"In early 2005, the boiler at Eldon House had been malfunctioning," my brother recalls. "We had to repeatedly replace nearly new parts that mysteriously failed. I was on call one Friday night and driving near the building with a friend. I asked him to come in with me to make sure the boiler was supplying heat for the weekend tours."
Eager to take photos with his new digital camera, his friend agreed. At 11:30 p.m. they entered the building and locked the door behind them. Realizing the boiler was again malfunctioning, my brother went into the basement to replace yet another part, then conducted an impromptu tour of the historic home. Additional boiler adjustments took until 3:30 a.m. to complete.
They both left the building to place a set of tools in the car, then returned to set the alarms inside the staff room.
"I suddenly froze," my brother says. "Just inside the doorway to the staff room, I saw a pair of low-heeled, lady's black leather shoes — one slightly in front of the other, as if the wearer had just abandoned them in mid-step."
He looked back at his companion, wondering if this was some sort of prank.
It wasn't. His friend suddenly doubled over in pain, clutched at his head and gasped that he felt like his face was turning inside out.
"A second later, I felt an intense sensation somewhere between physical scratching and an electric current crawling through my skin from my face to the back of my neck," my brother recalls. "I was close to crying out in pain, but the sensation lasted less than a minute, passing through me and out of the top and back of my head."
Afraid, but realizing he still had a duty to set the alarms, he begged his friend to take a photo of the shoes. Catatonic, his friend would not respond.
Overriding his fear, my brother recalls jumping over the shoes to reach the alarm panel.
"After yelling to my friend to get out of the building, he finally began to move, although sluggishly," he says. "But instead of heading for the exit, he slowly bent down, as if in a daze, slipped his fingers inside the shoes and picked them up, setting them on the lowest step of the staircase near the door."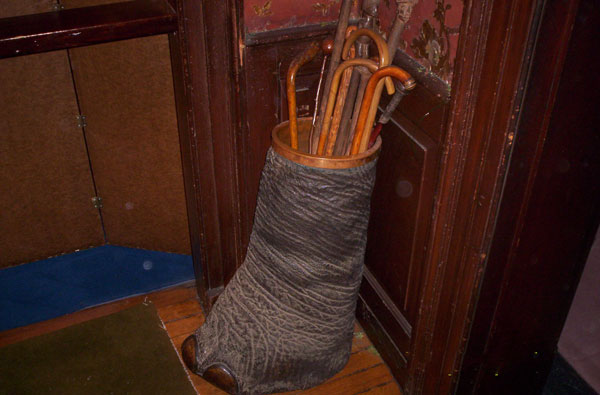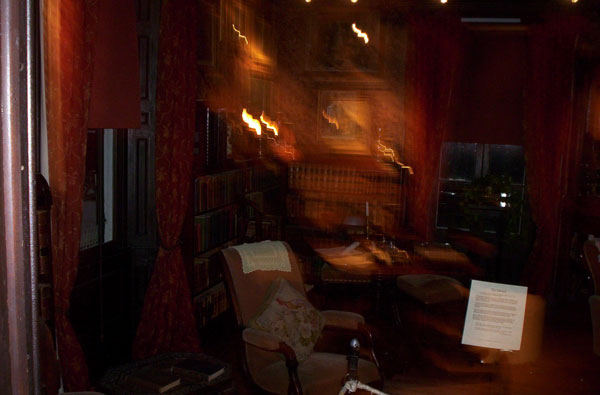 By the time they fled the building, locked the doors and entered the car, it was 3:43 am. On the following Monday, my brother asked Eldon House staff about the shoes left on the stairs. A search revealed there weren't any — in fact no such shoes were listed as part of the museum collection.
Retelling the story together, my brother's friend told others he picked up the shoes because they appeared to be fragile museum pieces that required protection. But they disagreed about one detail. His friend believed he had picked up a pair of beaded slippers, suitable in size for a young girl.
As time passed, my brother says he regained the courage to work at Eldon House without abject fear — during the day. At night he would ask his wife to keep him company.
But almost 10 years later, he told the story publicly at an Eldon House Halloween event. Between tours an interpreter approached him.
"Even if the shoes were not part of the museum collection, she told me she had read the diary of one of the former residents," my brother says. "Her entries repeatedly mentioned a pair of shoes that flashed in and out of existence for the 92 years she lived there — a pair of strange, beaded slippers."