The Global Infrastructure Hub has unveiled a public-private partnership (P3) management tool intended to address what the Hub has identified as a significant gap in the process — post-close management.
Until now, explained Vancouver-born Hub COO Mark Moseley, too often "monster" 450-page P3 contracts are handed over to an administrator in a ministry of transport office upon close of the construction phase of a typical transit project with the instruction, "use this for the next 25 years."
But the staff may not have the support or experience to do the job right and may not have been part of the process all along, Moseley said.
"A lot of the attention has been on the procurement stage, that is what everyone in our industry tends to focus on, getting the deal done, reaching financial close," he said.
"What we are attempting to do with this tool is to help those people in those ministries manage those contracts, because no matter how well the deal may have been constructed during the procurement stage, if you don't pay careful attention to construction management, from the government's perspective, you can lose all the value for money you were trying to design into the transaction as you set it up."
The Hub, founded as a G20 initiative in 2014, released the Public-Private Partnership Contract Management Tool out of Sydney, Aus. in July.
The tool is available free online and contains extensive data on 250 P3 projects selected out of some 3,000-plus identified worldwide as well as 25 project case studies.
The project was developed by the Hub in partnership with global professional services firm Turner & Townsend.
Three global workshops were held and interviews were conducted with project stakeholders to drill into the selected projects for lessons learned, said Moseley, who is now based in Sydney.
"A lot of this is common sense but is it common sense learned the hard way," he said.
"The whole purpose of this tool is to gather those common sense lessons and share them with people in advance as they are preparing to do contract management, rather than when they are in the thick of a mess and trying to figure out how to get out of it."
There are diverse experiences with P3s around the world, said Moseley, who was previously a lead lawyer in the PPP group at the World Bank, and while a well-developed nation such as Canada with mature P3 markets in British Columbia and Ontario might not yet have had broad exposure to, say, renegotiation of P3 contracts, it's a major issue elsewhere.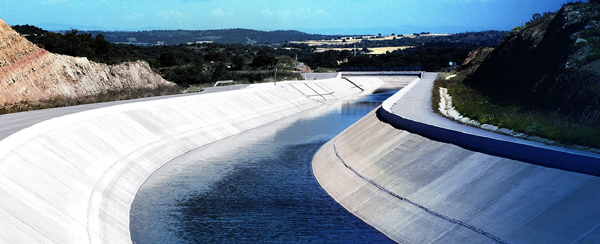 "Renegotiation is a really significant phenomenon in some parts of the world," he said, identifying Latin America in particular.
"What you get is so-called opportunistic bidding. People will bid on projects and in effect put in low-ball bids, confident they can renegotiate a contract after it is awarded. The problem is, after the fact you are no longer in a competitive environment.
"It is not a situation where the Hub is saying, never renegotiate. But when you are faced with a request for renegotiation, you've got to deal with it very carefully and you should be designing structures to minimize the frequency of renegotiations."
The tool is interactive and a living thing, Moseley said, with stakeholders encouraged to make comments and ask questions. The Hub is anticipating users will contribute their own experiences to bolster such key sections as dispute resolution and how key performance indicators are managed.
"It is critically important that this be an ongoing experience and that there be a feedback mechanism," Moseley said.
The data developed will no doubt be a major asset for scholars, he suggested.
"This is an area which is data poor," said Moseley. "I think this is going to provide quite a lot of additional information and basis for commentary."
He added, "PPPs are still a young industry and we are still learning lessons. Part of this tool is to gather those lessons that have been learned and share them, particularly with countries that are just embarking on the PPP program."