A new condo development in Toronto will be "One" of a kind in Canada, says its developer.
"This is one-of-a-kind in terms of what we're doing here, in terms of design, in terms of construction, in terms of materials, in terms of structural engineering," said Sam Mizrahi, president of Mizrahi Developments. "The One is unique in that sense."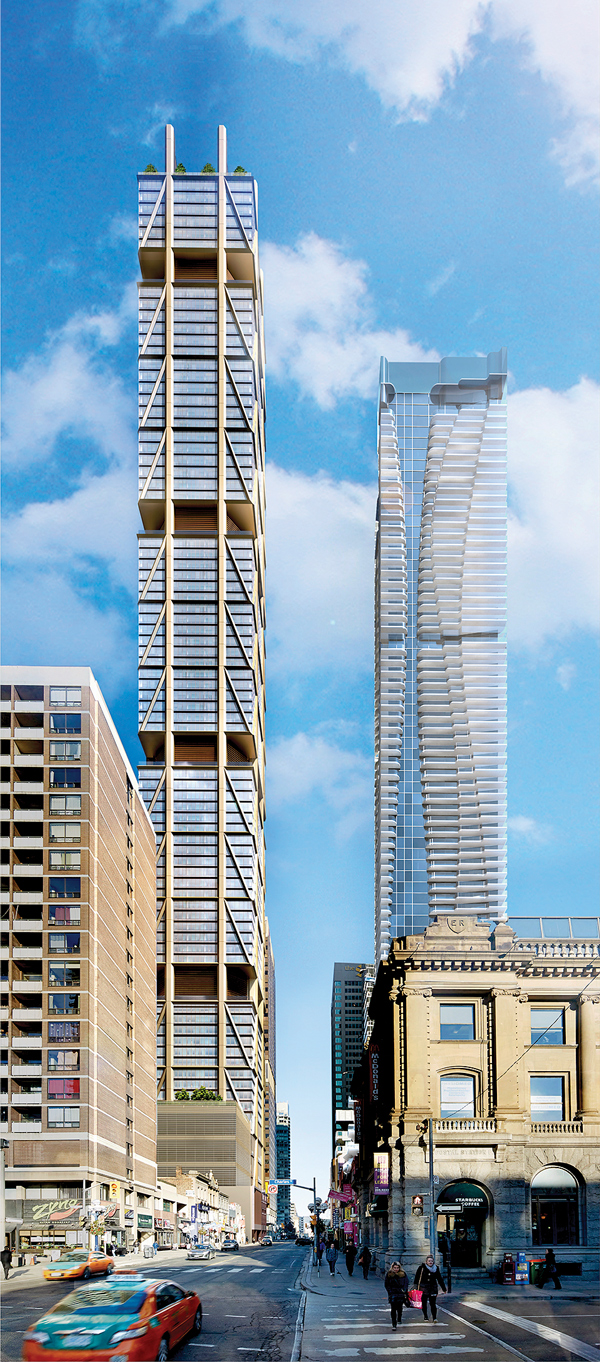 Standing at 308 metres tall and 85 storeys high, The One Condos, located at 1 Bloor Street West, at the southwest corner of Yonge and Bloor streets in Toronto's Yorkville neighbourhood, will be Canada's tallest residential and retail tower and the second largest building in Toronto next to the CN Tower.
According to Mizrahi, the developer did not set out with the intention to build one of the tallest buildings in the country as he believes buildings should be design and architecturally driven.
"We ended up becoming that only because of the fact that we were looking at what our retail tenants wanted, in terms of retail ceiling heights, and what our residential homeowners wanted, in terms of heights, and it just happened to turn out that way. It wasn't something we set out to do," he said.
"We are design driven and architecturally driven and the side-effect was the height that we got.
"It was just based on the market demand and what is good for the city and the community."
The height of the building will give residents expansive views of the city and Lake Ontario.
"Of course height is important because you get unobstructed views which stretches for miles," explained Mizrahi. "Because of the fact that Yonge and Bloor is perched up high and Yonge street going south to the lake goes down in topography, you're up sort of on a pedestal overseeing the lakeshore and you can see all the way over to the U.S. on a clear day which is quite amazing."
In addition to Mizrahi Developments, the team includes architect Core Architects and Foster + Partners Architectural Design and Engineering firm. Shoring and excavation work has started onsite and completion is planned for 2023.
Referred to by the developer as "Canada's tallest residential super structure and first billion dollar building," The One Condos is expected to have approximately 416 luxury residential one, two and three bedroom suites ranging from 650 to 9,000 square feet as well as three-storey penthouse suites with glass enclosed rooftop terraces.
It will also feature over 175,000 square feet of commercial and retail space.
The first 18 floors will be retail with floors 19 through 85 for residential.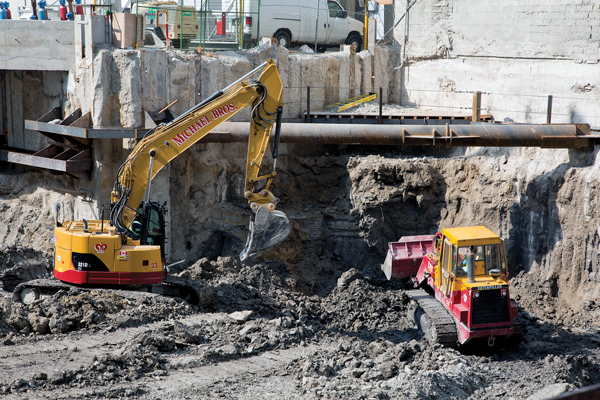 Amenities and services incorporated into the building include a sky lobby and amenity concourse with double height ceilings, elevated 100 feet above grade; 35-foot ceiling heights on the ground floor; an infinity pool with outdoor amenity terrace; sky gardens and terraces; a fitness facility; a high definition golf, billiards and sports area; and an Urban Sanctuary Spa.
The building also includes a state-of-the-art exoskeleton, a structure six times stronger than the average build, said Mizrahi.
"The owners of the penthouse units have their own sky garden, it's like a backyard in the sky," he said, adding extra precautions were taken on the roof because of the height of the building. "It's protected from the wind because you are over 1,000 feet high. Engineering wise, we have a very large mass damper on top of the roof which helps support the sway of the building from the wind."
Mizrahi said he hopes others are inspired to build tall buildings.
"If we inspire more of this I think that's great because it puts Canada on the international map in terms of architecture and design," he said.