MISSISSAUGA, ONT. — Rogers Real Estate Development Limited has announced plans for the third tower in its M City development located in Mississauga.
M3 will follow M1 and M2 and will be 81 storeys high, making it Mississauga's tallest building, said a recent statement. It was designed by Canadian firm IBI Group.
M City will feature eight towers built over 15 acres with a total of 4.3 million square feet of built space. The community was designed by Cooper Robertson of New York.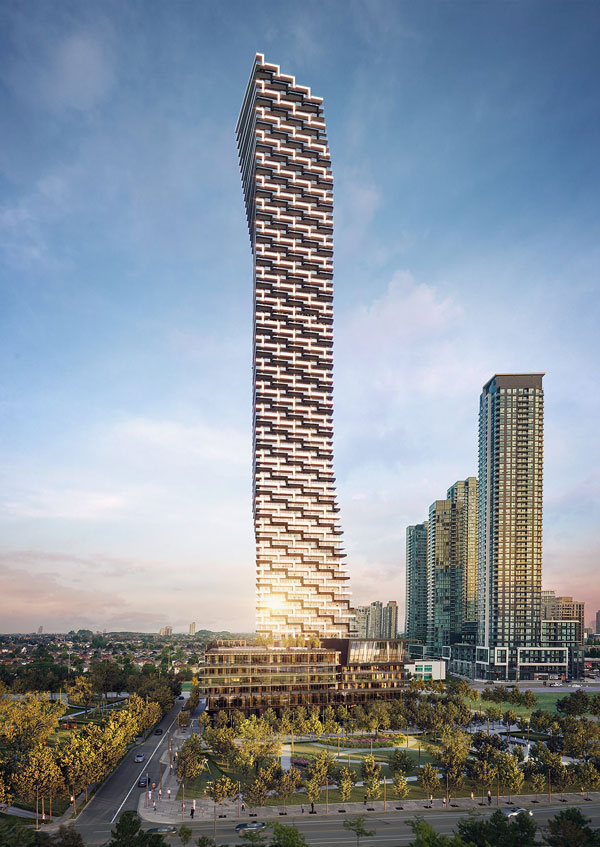 Construction has already begun on M1 and M2, which together will contain 1,570 units.
"M City is the first residential development for the Rogers family and we are thrilled to once again be partnering with the City of Mississauga," said Edward Rogers, chair of Rogers Communications, in the statement. "Our goal is to develop a world-class community befitting any city in the world. The unveiling of M3 is a significant step towards that goal."
"Today is another important milestone as we shape our city's growing and thriving downtown core," said Mississauga Mayor Bonnie Crombie. "Once complete, M City will define the western edge of downtown Mississauga and will perfectly compliment the Absolute Towers to the east."
The design of M3 is described in the statement as featuring "a subtle twist at the lower and upper parts of the tower and a dramatic sloped crown at the top." The styling was the result of a design competition.
M3 will front onto Burnhamthorpe Road and will feature a wraparound cafe on the ground level along with a linear park on the tower's northeast side. Amenities will include an indoor pool and gymnasium. Other members of the design and construction team include Urban Capital, Cecconi Simone and EllisDon.