Major League Baseball's Field of Dreams game went off without a hitch in Dyersville, Iowa Aug. 12 as construction manager BaAM Productions of Toronto breathed a sigh of relief behind the scenes.
The game was six years in the planning with BaAM co-ordinating and participating in innumerable facets from site selection, drainage, sprinkler installation, access road construction and installation of temporary generators to plumbing, erection of clubhouses and accessory buildings, parking and crowd control infrastructure.
BaAM was even involved in ensuring the cornfields that surround the temporary stadium were kept in prime condition to optimize the visual effect of ballplayers dressed in vintage uniforms emerging dreamlike from amidst the cornstalks.
In the end, the White Sox upended the Yankees 9-8 thanks to a walk-off home run by Tim Anderson. Fox TV later announced it was the best-watched regular-season game since 2005.
"The day went off flawlessly," said BaAM project director Ray Salverda, who led construction management. "I've got to be honest, it was just fantastic. You know, basically we opened the stadium for the first time and you're always worried about what you're missing."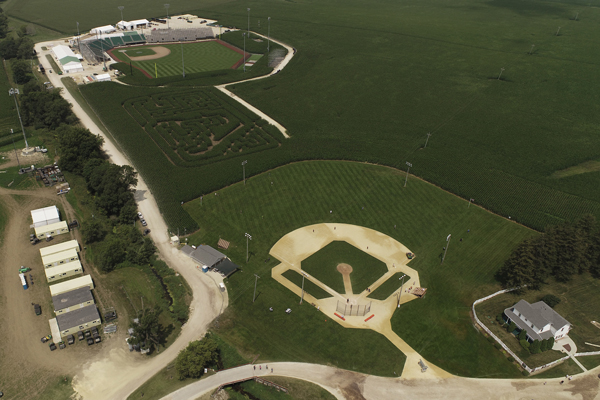 The event was inspired by the 1989 Kevin Costner movie of the same name, which was itself based on the novel Shoeless Joe by Canadian author W.P. Kinsella.  
BaAM worked with sports architecture firm Populous, which designed the ballpark, a replica of Chicago's old Comiskey Park, and with sports turf specialists BrightView to ensure MLB standards for the field of play.
BaAM has worked with MLB, Populous and Brightview at two other alternative-site MLB games and also builds all-star-game special-event infrastructure for MLB each season.
The movie was filmed at the same Dyersville site as the recent game but a new field had to be built, Salverda explained, because the movie field was too uneven.
"This was very much a construction project, and then a day-of-game operations project," said Salverda, recounting how high winds and three downpours the week prior to the game created concerns.
"That's always a scary thing, because you just want to make sure that everything in the site held up extremely well. We had some scrim come loose but it's easy to put scrim back up."
The rainstorms meant dealing with drainage issues throughout the site and adding mulch to counter mud.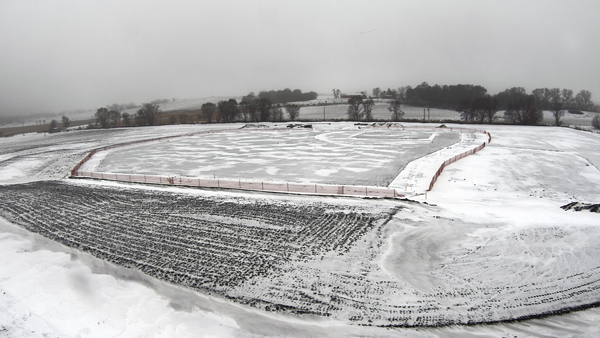 "It forced us to mobilize a lot of people in the community on game day to help us make sure that our fields where we were doing all the parking were safe," Salverda said. "We parked people on good Iowa farmland. When it gets wet, it does what good Iowa farmland does, it turns to mud."
The game was originally supposed to be held in 2020 but the pandemic forced a one-year postponement. Salverda, a resident of Kincardine, Ont., said COVID also affected the supply chain with scaffolding and trucking among the services disrupted.
"Transportation became an issue, getting trucks to bring things in, because everybody in the world or in North America anyways decided to all activate at the same time," he said. "I'd say that that was our biggest challenge, just getting trucks here on time."
Water was drawn from wells and vacuum showers were installed in the clubhouse to MLB standards, Salverda said.
BaAM had seven site supervisors working under Salverda's supervision leading up to game day, there were another 10 to 15 members on the BaAM ops team active on the day itself, and BaAM had another 20 people working back in the office. There was lots of local work subcontracted out with one firm, Steger, a key ally on site logistics and roadways.
The day after the game, crews were removing all of the temporary infrastructure on the site, including numerous generators, but the field itself and the sprinkler system will stay.
"Probably about two weeks from today, there'll be very little sign of us actually being here on site," said Salverda.
Follow the author on Twitter @DonWall_DCN.