An act of kindness by workers on an Ottawa construction site is helping a family preserve and honour a loved one's memory after losing him in a workplace incident 16 years ago.
On Aug. 19, 2005, Ulderico (Rico) Iannucci was killed on a site near Parliament Hill when his backhoe went over a cliff. He was 65.
Every year on the anniversary of his death, his family goes to visit a memorial they set up on the site in his honour. This year was different.
When Iannucci's daughter Diana Devine arrived on the site and saw construction going on in the area, she was concerned the memorial had been destroyed.
"I noticed that there was construction happening all around it and there was some blue fencing put up and I thought 'oh no, they've taken down our memorial, they've finally gotten rid of it,'" recalled Devine.
"Instead of it being destroyed it had actually been preserved and somebody, a nice stranger, had created this encasement around it, a plexiglass box, to preserve our memorial for our dad. I couldn't believe that somebody had taken the time to do that. It was such a nice gesture. My whole family was completely overwhelmed. I'll never forget it."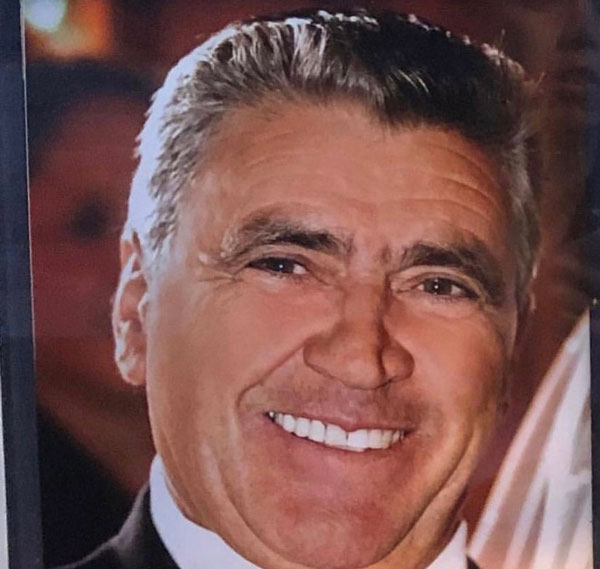 At the site, they found a sign with the contact information for Timothy Johnstone, a superintendent for the PCL-EllisDon joint venture. They reached out to him to see if they could find out who had done this.
"We thought we should call him and see if he has any information and in fact it was him who had done this out of the goodness of his heart," Devine said. "He didn't know the story. He didn't know what had happened to my dad. He just knew that it was something special that should be preserved. His act of kindness blew us all away."
It was one of Devine's three sisters, Manuela Iannucci, who initially put the memorial together after her father's death and has been maintaining it over the years.
"I was especially happy for my sister Manuela because all the hard work that she has put into creating that memorial for us was being preserved and kept intact and undisturbed," said Devine. "She put beautiful flowers, angels and she would go three or four times a year after the accident and maintain it."
Johnstone said he first noticed the memorial when they were walking around the site at the beginning of the project which involves reinforcing the escarpment behind Parliament Hill.
"In June work started to get a little close (to the memorial)," Johnstone said. "We made the decision to go ahead and protect it. We had a bunch of plexiglass leftover so we said 'why don't we put together a little plexiglass box that way it would protect it and keep it visible to whoever would want to see it.' It wasn't until a little bit later that we found out who it was for."
Johnstone said he was surprised to get the call from the family members.
"It was one of those things we did. We didn't think much of it after we did it," Johnstone told the Daily Commercial News. "We just knew that it was something that was of some significance to somebody. I wasn't doing this for the heroics. I'm glad it touched the family the way it has."
On Aug. 27, the family met Johnstone in person at the site.
"This gesture, especially right now during these COVID times when people are less inclined to do nice acts for people or to get too close to people, Tim is like an angel in disguise," Devine said.
Rico came to Canada from Italy when he was in his 20s and worked in construction all of his life. He was working with Fuller Construction at the time of the incident.
"He was very aware of safety was not a careless worker. He was a happy, charismatic man who loved life and helping people and loved to work and that's probably why at 65 he was still working."
Since her father's death, Devine has been working with Threads of Life, which helps families who have lost a loved one in a workplace incident or suffered workplace injuries.
"I spoke at conferences, at worksites. I've run 18 marathons in memory of my dad and I have raised almost $40,000," she said. "Between all of us we are all doing our part to keep my dad's memory alive. I think having that memorial preserved reiterates that message of workplace safety. It's a sombre reminder even for the workers around to see that these things can happen. Young or old, nobody should die going to work ever."
Follow the author on Twitter @DCN_Angela.