Nine projects ranging from a music hall in Ottawa to a power generating station in Niagara Falls to a Toronto memorial commemorating Chinese railroad workers are the top selections in the Ontario Association of Architects' (OAA) 2021 Queen's Park Picks.
Each year the OAA asks members of the Ontario legislature to nominate their favourite building. Intended to commemorate World Architecture Day, which this year fell on Oct. 4, as well as raising awareness about Ontario's architecture and the role the OAA performs, the program has been held every year since 2015.
As was the case in 2020, this year's Queen's Park Picks were announced virtually because of the pandemic.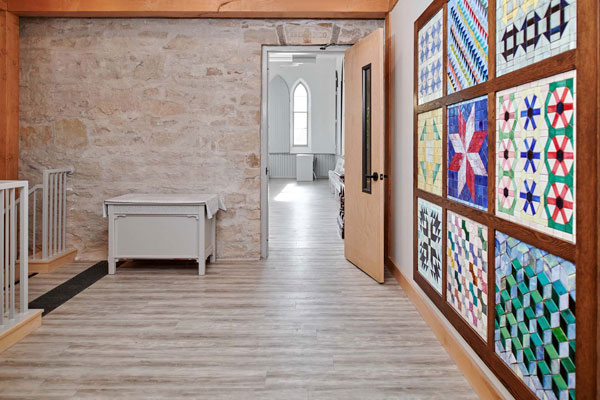 The top selections are as follows:
Artscape Wychwood Barns in Toronto. The architect of renovation was DTAH Architects Ltd.;
Barrymore's Music Hall (formerly Imperial Theatre) in Ottawa. The architect was Walter Herbert George;
Carrefour Santé d'Orléans in Ottawa. The architect was HDR Architecture Associates Inc.;
Chinese Railroad Workers Memorial in Toronto. The artists were Eldon Garnet and Francis LeBouthillier;
Dominion Wheel and Foundries Company Manufacturing Complex in Toronto;
Heritage Hall in Guelph. The architect was William Slater and the architect of renovation was Joel Bartlett Architect Inc.;
Old Stone Mill in Delta;
Toronto Power Generating Station in Niagara Falls. Edward James Lennox was the architect; and
The Whitby Central Library and Civic Plaza in Whitby. The architect was Shore Tilbe and Partners (now Perkins&Will).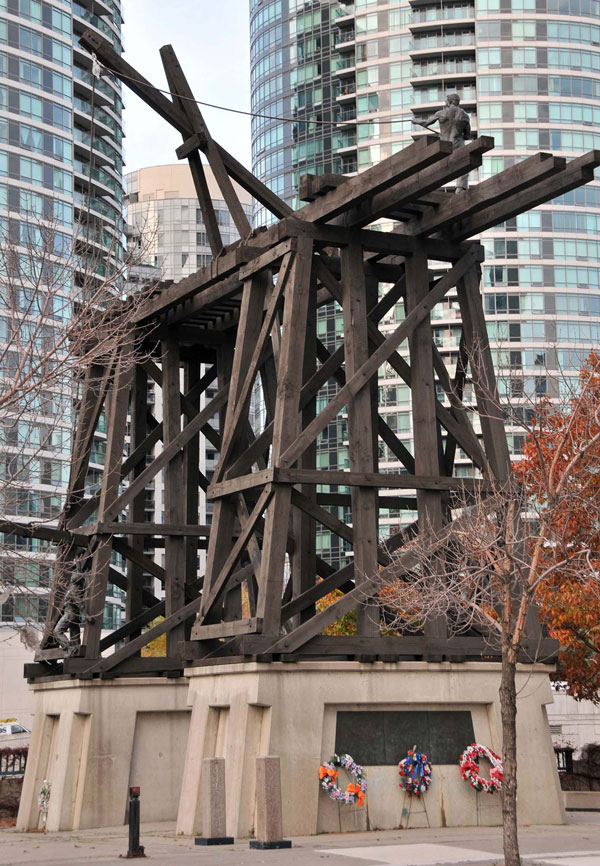 Queen's Park Picks is a unique opportunity to showcase outstanding examples of Ontario architecture through the nominations of passionate MPPs across the province, says OAA president Susan Speigel.
This year's event elicited a record number of nominations, with one third of Ontario's politicians from every party nominating 59 buildings, she points out.
"We think of this (the program) as a wonderful public education and awareness platform. MPPs are not architects, but they and their staffs are encouraged to open their eyes to gems in their ridings."
It also encourages conversation about why architecture is important to the public, she adds.
Planning for the program traditionally starts in the spring when OAA staff contact MPPs and their staff. But this year there was a bit of a difference in the response.
"While we asked for buildings, the MPPs thankfully pushed us to think outside of the box by nominating structures that we don't always associate with architecture, such as bridges and monuments."
Nominations have always been for buildings within the MPPs own ridings. This year, for the first time, an MPP from a different riding nominated the Chinese Railroad Workers Memorial because of its cultural importance, she says.
During the summer the OAA's policy advocacy co-ordination team comprised of Speigel and several other architects reviewed the nominations, ultimately short-listing them to the final nine.
"We tried to come up with a cross-section of Ontario projects that really highlight the power of architecture and its impact on local communities. We also tried to consider other aspects like sharing buildings from across the province, as well as various styles and eras of architecture."
While there was no theme or criteria the MPPs had to adhere to, an emerging theme was that the adaptive reuse of buildings is playing an important role in Ontario communities, she adds.
"With the climate change emergency, finding new uses for an existing building can be an important strategy in improving the resilience of the built environment and keeping materials out of landfills," says Speigel.