Environmental benefits and economic stimulation are among the reasons mass timber buildings look to gain a foothold in cities such as Toronto.
Expect 10 to 12 mass timber multi-storey housing projects start to rise along main streets in the city next year, says Leith Moore, principal and founder of R-Hauz Solutions Inc., the company behind Ontario's first six-storey mass timber residence, a pilot completed recently on Queen Street East in the Beach neighbourhood of Toronto.
One of the panellists at a mass timber seminar recently hosted by the Carpenters' District Council of Ontario in Woodbridge, Moore and R-Hauz are pioneers, forging the way for other residential builders in mass timber.
It hasn't been easy.
The company and its design team spent about two years on design details, including discussions with the city's planning and building departments, to arrive at alternative solutions for building code compliance. One of those solutions is cross-laminated timber stairs and elevator cores.
A foundation for success in the new medium is to incorporate "repeatability" so future buildings can economically and speedily be designed and constructed, Moore told a packed room. For many delegates it was the first large in-person event in almost two years.
Panellist David Moses, principal of Moses Structural Engineers Inc., the engineer for the pilot, said the project sets a precedent and he applauds R-Hauz for taking the risks to build the project.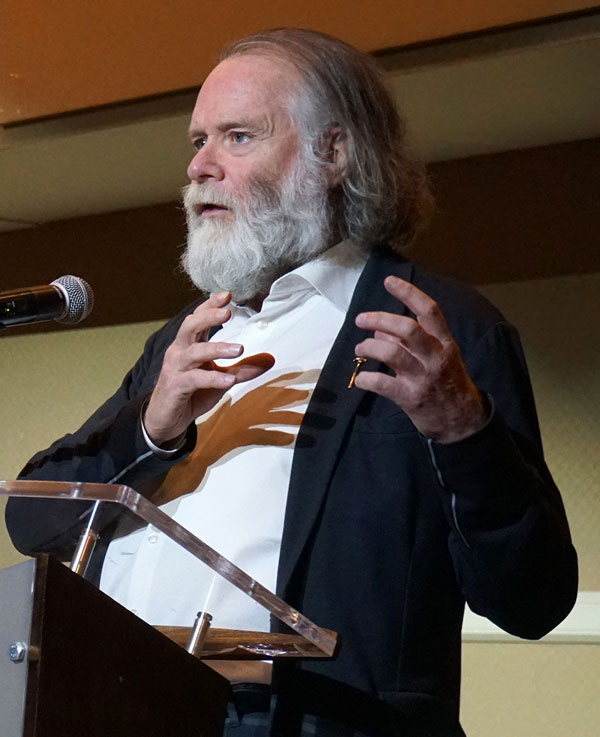 Moore told the audience that a factor in the success of small mass timber housing (20,000 square feet or less) is adopting an Integrated Project Delivery model that "locks in performance" for similar-sized projects later.
Mass timber has taken big steps in Canada since 2009 when Moses Structural consulted on the first CLT project in North America, a small building in Whistler, B.C., for the 2010 Olympics. At the time the engineer looked to Europe for materials and design methodologies. Today provinces such as Ontario are world leaders in mass timber design and manufacturing, said Moses.
Mark Gaglione, director of construction sciences with EllisDon, said critical elements in construction include moisture management.
In addition to learning from experiences of mass timber construction in Europe, EllisDon conducted a moisture testing program on one of its sites recently. It evaluated coatings, membranes and toppings and its sustainability team has completed a host of life-cycle reviews.
The contractor has gained further insight into moisture issues at Scarborough's Centennial College, a 105,000-square-foot mass timber project it has partly constructed through winter and fall.
Gaglione said sharing its experiences with other contractors and designers is important "because we want more of these buildings built so there will be more success stories out there."
He told the seminar EllisDon's research department has developed a hybrid timber panel system for office buildings requiring 40-foot-long spans.
"We want to push the boundaries and the limits of what we see right now."
Still in its development infancy, the panel will go through extensive fire and structural testing and EllisDon has partnered with federal agencies to help it through the research stages over the next few years.
The general contractor hopes to announce other new mass timber approaches in the residential world coming from work at its manufacturing plant in Hamilton.
While mass timber has cleared many obstacles, one remaining is construction insurance.
Gaglione told delegates insurance now obtained through European carriers is less than the GC was paying a decade ago when paying 10 times more than concrete structures was normal, through insurance still remains high for mass timber.
Further, insurers limit capacity exposures often to $5 to $20 million, a problem for EllisDon's $50 to $100 million projects.
EllisDon's internal brokerage has worked with various carriers to bundle subscription policies to increase capacity coverage on major projects. The contractor employs moisture management strategies and fire prevention methods to reduce insurance costs.
Calling mass timber's economic "sweetspot" in residential construction at probably 8 to 12 storeys, Moses said evolving computing capabilities and modelling will improve efficiencies in various building sectors for the industry to grow.