The developers of a new 52-storey condo project launching soon in Toronto are taking significant steps to honour the legacy of renowned Edwardian-era architect John M. Lyle at Church and Dundas streets.
Lyle, a designer who contributed to Union Station and was the architect for the Royal Alexandra Theatre and the Runnymede Library, is hailed by OCAD assistant architecture professor Glenn McArthur as the dominant Toronto architect of the first half of the 20th century. The author of A Progressive Traditionalist: John M. Lyle, Architect said CentreCourt and its designers IBI Group and GBCA Architects have done an admirable job incorporating Lyle's three-storey Beaux-Art Classical Sterling Bank Building into their new 252 Church project.
"It's always going to be a challenge," said McArthur recently. "When you're trying to incorporate two very, very different styles, two very different materials, and with two very different goals in mind, I think given that they have to keep the building they've done a very good job of trying to highlight the structure by offsetting it."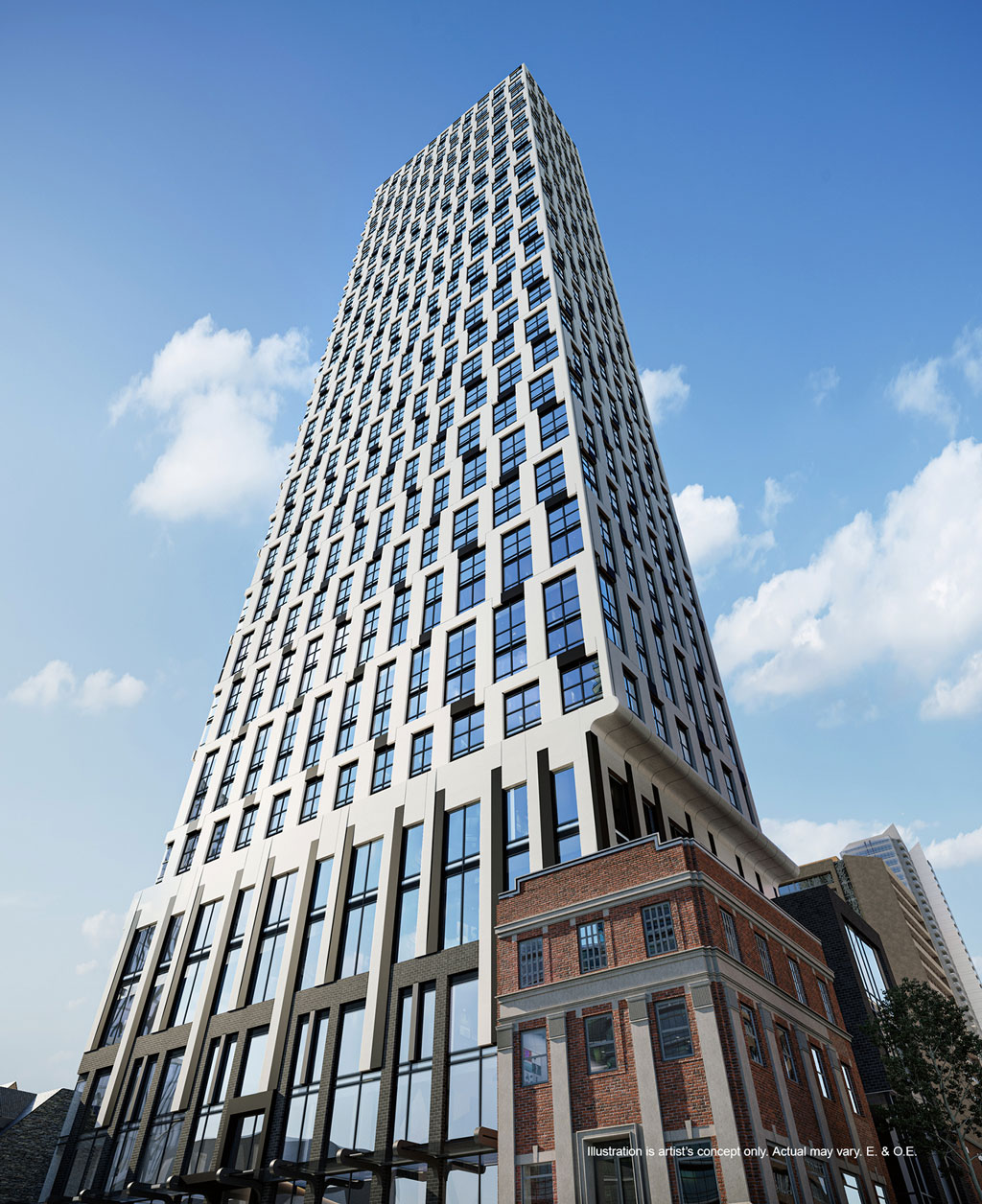 The Sterling building was designed by Lyle in 1913 as one of the first of his 50-plus bank designs across the Toronto region and beyond.
In recommending the building be included on the City of Toronto's Heritage Register, city design staff recognized distinctive features such as "decorative stone and red brick detailing on the east and north elevations" featuring "grand, two-storey stone pilasters with fluted capitals surmounted by a stone cornice."
Entablature contains the words "The Sterling Bank of Canada."
"That was the vocabulary that he used on a number of buildings," said McArthur, addressing the styling. "By using two-storey pilasters, he tried to emphasize the height of the structure."
Lyle, born in Hamilton, was a great advocate for the industry in Canada, McArthur said, "not only because of the body of work that he produced, which was pretty phenomenal, given the economic and social conditions of the time, but also what he contributed to the architectural field" as an advocate for new trends such as European modernism. His work features a "highly personalized and original approach to architectural form and detail," according to the Toronto heritage report.
He is not a household name, but he should be, McArthur suggested.
"Every once in a while, his name does pop up with particular buildings that developers want to redevelop. So it's important to continually bring up his name," he said.
Sterling was not a major bank and the project at Church Street would have had a modest budget, McArthur said, compared to others Lyle did for the Imperial Bank and the Dominion Bank, so Lyle created a neoclassical design for the client that exuded reliability and trust.
Despite its modesty, and the fact that in modern downtown Toronto with its multiplicity of tall towers, small heritage buildings "are just overwhelmed by the scale," the Sterling building was a worthy effort by Lyle, as are all his projects, said McArthur.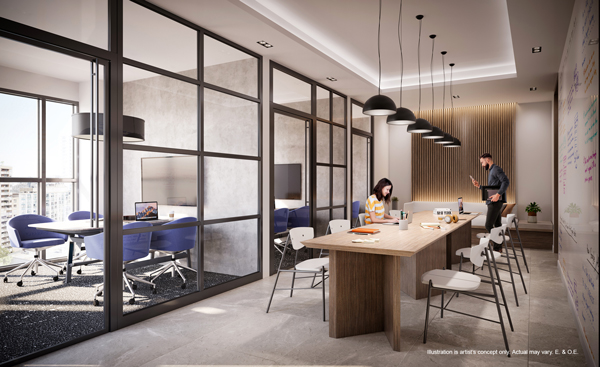 CentreCourt vice-president Bader Elkhatib said he was pleased to hear of McArthur's praise for his firm's efforts to highlight the Sterling building. In recent years it had been occupied by a pizza outlet, but CentreCourt bought the property knowing the Sterling building was structurally sound and would play a prominent role in its project.
"We worked with the City of Toronto very, very closely to make sure that this building was going to remain on site untouched, obviously, and improved, but more importantly regain that prominence that I'm sure it once had many decades ago," he said.
The future tower has a modern design, Elkhatib said, but it fits as an extension of the former bank building. The tower will feature a series of double-storey inverted U-shaped white metal panel elements up the sides of the building.
"Just to be able to combine that with the historic building is great," he said.
CentreCourt, which has launched four other residential projects in Toronto during the pandemic and currently has nine in total under construction, is targeting a mid-summer start of construction for 252 Church and possible completion 30 months later, by late 2024 or early 2025. The official launch for 252 Church is Jan. 6.
The building will feature 681 residential suites ranging from bachelor units to two-bedrooms and amenities such as a 5,600-square-foot fitness centre.
Elkhatib said CentreCourt is able to maintain ambitious construction timelines by keeping construction in-house and cultivating strong relationships with its trades and city permitting authorities.
"I'm not going to dismiss the challenges in the marketplace. You know, construction cost escalation is hard, finding talent is a challenge.
"But I feel very confident we have the right team to execute on these four projects and the rest of our pipeline."
Follow the author on Twitter @DonWall_DCN.