Three years after its inception, the Aecon Women in Trades (AWIT) program is growing and looking for more women to "trade up" and join the team.
The program, established in 2019, is actively recruiting women from across Ontario for ongoing cohorts. It aims to help women with little to no experience get the training they need to pursue a career in the trades with fully paid training, wages and benefits. This includes young women, women from under-represented groups and women looking for a career change.
"Our goal in developing the program was how do we diversify our workforce, how do we bring more women in, but importantly, how do we remove the barriers to entry to a career in the trades," explained Jenna Wood, senior director of HR for Aecon's utilities, industrial and nuclear sectors.
"It's not just providing them with training but actually providing them with lucrative, well-paying employment opportunities with Aecon after that. I've heard from prior participants that they've always considered, had an interest in, or wanted to get in the trades and didn't really know where to start. Or they didn't, as women, have the confidence to pursue that career path because they didn't see individuals like them maybe on the construction site…or they felt they weren't necessarily given the same opportunities given their gender. I do feel like we've changed that dynamic through the program."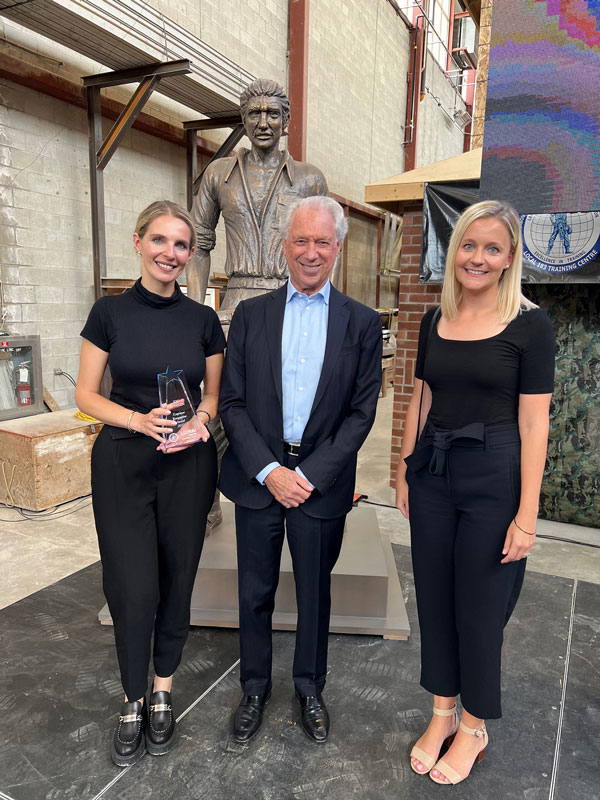 Since the program launch, over 75 women have been trained. During the COVID-19 pandemic, the number of women that could be trained was limited.
"We are right now in the process of significantly expanding that in several different roles and our goal is to bring in 350 women by the second quarter of 2023," said Wood.
"We're in the midst of a significant ramp up and growth period with the program. I would say we've learned along the way and we've further developed the program but the basis of it remains the same."
With significant infrastructure investments occurring around the province and the country, workers are going to be in high demand in the next few years and the program can help mitigate the labour shortage, she added.
LIUNA has been a key partner to Aecon since the program's inception, providing the training for participants before they begin field placements.
"We have looked to add to those partnerships with different trades, so we are working to build that out but LIUNA has been our primary partner to date in terms of providing the training through their training centres and overall supporting the program," said Wood. "We have our own internal training centre that we will often supplement that training with."
Participants go through LIUNA's eight-week construction craft worker program.
"They would get all of the prerequisite health and safety training, things like working at heights and confined space, all of that necessary training," said Wood. "They also look at base practical skills training, whether it's in construction equipment, so mini excavators, and those types of things to prepare them for the field."
Once they complete the training, the women are placed in the field to hone the skills they learned on a jobsite.
As part of the Aecon team, they also receive mentoring. Women in the program complete placements in roles such as utility/general labourer, directional driller and locator.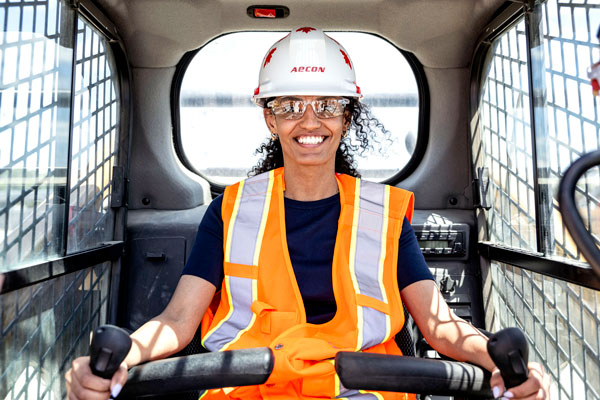 Many women in the program have never stepped foot on a construction site.
"There are some basic requirements like a valid driver's licence, a high school diploma or equivalent that they need and then depending on the trade or the role there may be some additional requirements," said Wood.
"We had women come in who were from retail or health care or maybe they've taken a break from the workforce to raise a family and they are looking to re-enter. We have had women join from a variety of backgrounds. The idea is that we're providing them with the training they need to be successful."
To see Aecon's crews at work on TikTok click here.
For more information email AWIT@aecon.com or apply through the job posting at aecon.com/careers.
Follow the author on Twitter @DCN_Angela