For Plumber Paige, writing children's books is about teaching how to fix things around the house, but it's also about advocating for more people, especially young women, to join the trades.
Paige Knowles was the special guest during the Skills Ontario International Day of the Girl virtual celebration Oct. 11.
Knowles wrote and illustrated two step-by-step books: Let's Replace A Shower Head and Let's Fix a Running Toilet. She is now an author, a YouTuber and an ambassador for KickAss Careers.
"This is not what I expected my future to look like, but my eyes were opened that there aren't advocates for the trades. There is nothing really motivating you," said Knowles. "Being young and being a student who wanted to go into this non-traditional career path, I wanted to see more support for it. I became the support so that future generations can have the support and be encouraged to think about it and consider it.
"It's just to tell girls that they can get into the industry but also to have kids work with their hands and not be afraid to get dirty and learn something about how their house works."
Knowles, who is currently studying construction management, started out in the plumbing and heating lab during high school.
"During the half day of tech school in my junior and senior year I was able to go out and work with a company, so I was getting paid during school hours to go work and learn the skill," Knowles recalled.
While it was something she wanted to do, she admits her guidance counsellors and teachers did try to discourage her from pursuing a career path in the skilled trades, especially since she was a straight A student.
"I had a couple of guidance counsellors who did not support me going into the tech school and that really stuck with me. It made me question if that's something that I really wanted to do. I'm really lucky that I had the support system at home," Knowles explained.
In the end, she decided to follow her passion.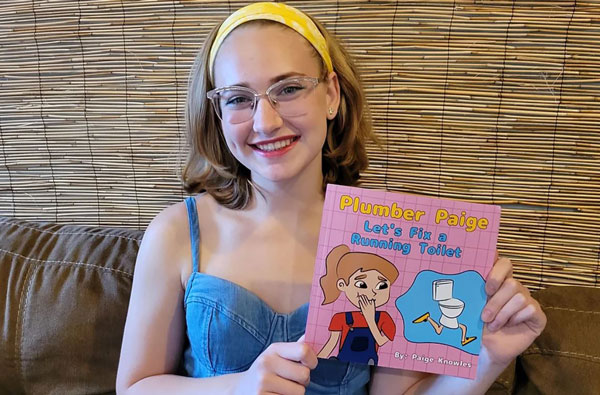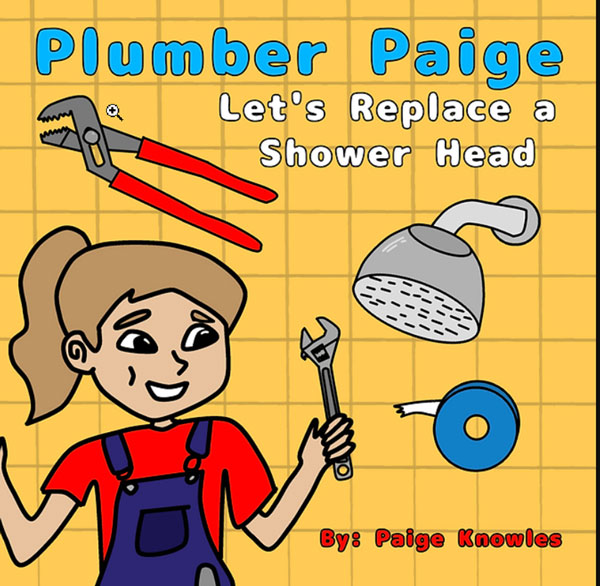 "I don't think it has to be either/or, tech school or college," said Knowles.
"I'm a great example because I learned the skilled trade and that's something that I want to continue in, but I am also taking some college classes."
Knowles was introduced to the trades at a young age.
"My parents are real estate investors, so I thought when I grew up I wanted to own houses like them," she said.
"As kids we'd just do small things like painting and spackling but it got us used to working with our hands. I thought tech school would be beneficial just to learn a couple of hands-on tricks. When I went there it was just so much fun and I loved everything about it so I decided to stick with it and work for a plumbing company."
She did rotations in electrical, plumbing and HVAC but was drawn to plumbing.
"If something is clogged or something isn't running, you go in and personally do the job and make it work again, so you're kind of like a superhero," said Knowles.
"You are fixing something that they need access to, so I just love how rewarding it is."
Knowles got involved in advocacy when the pandemic hit.
"I was a student, I was graduating class 2020 so I missed out on graduation," Knowles said.
"We were in lockdown and I had to figure out what I was going to do. My teacher loved sharing my story so when I graduated I was able to join him on podcasts to talk about myself. From sharing my story I found a whole new career path as a trades advocate. I want more people to join because it's so fun and very valuable to have those skills."
She encouraged young girls watching the webinar, which was geared towards those in Grade 5 to 8, to not be afraid and take time to explore options when they are young.
"As you get older it's going to be more expensive and a lot more difficult to change career paths, so explore all of your options now even if it's something that you didn't think you would like, try it out while you're young," said Knowles.
"That will tell you if it's something that you can do or you would like to do or if you really don't want to do it."
For more information about Plumber Paige click here.
Follow the author on Twitter @DCN_Angela