Climate change isn't a myth and roofs are especially vulnerable to those changes, says a National Research Council Canada representative.
"With climate change comes a higher demand on roofs due to greater and more frequent impacts of weather elements such as extreme wind, intense rain and high temperatures," research officer Bas Baskaran told participants at a seminar during the recent Buildings Show in Toronto.
The audience was given what may be the first in-person overview of a new and first-of-its-kind standard for the protection of low slope membrane roof systems.
Developed by the National Research Council Canada, with the help of roofing industry companies, groups and associations, CSA A123.26 is intended for the industry to prepare for climate change. Work on its development first began in 2016.
Designed to exceed the National Building Code of Canada, the standard has a number of key features and benefits including providing a clear direction to designers of the owners' expectation of the roof's performance.
Other benefits include establishing a known standard for design and quality assurance right from the outset as well as providing a clear direction on how the roof is to be constructed.
The standard is a "consensus" one that incorporates the current knowledge of roofing trade organizations, the design community as well as product manufacturers, said Baskaran, the moderator of a panel discussion titled Are Canadian Roofs Ready for Climate Adaptation?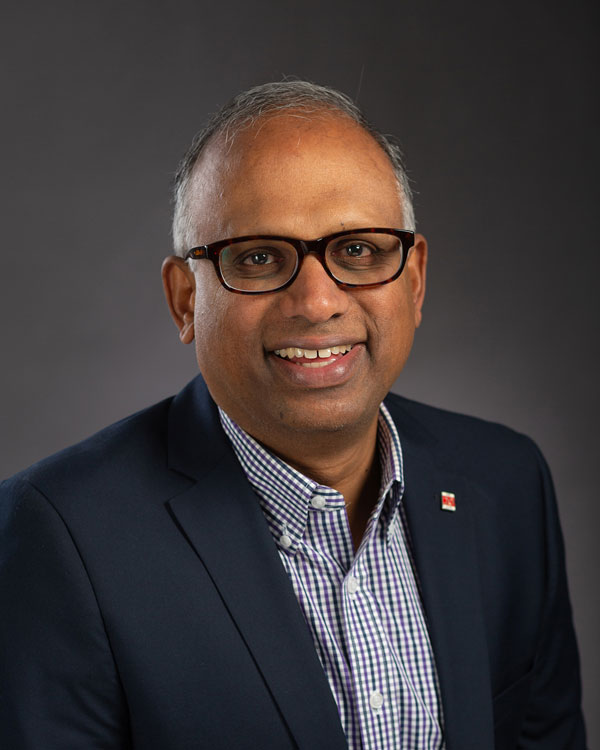 "Roofs, when subjected to weather elements, are a major contributor for insurance claims," said Baskaran, who opened the seminar by showing an image of scores of houses in a Florida community with roofs that were either destroyed or severely damaged by Hurricane Ian.
In Eastern Canada, the damage inflicted by Fiona has not yet been totalled up, he pointed out.
He urged designers, product manufacturers and installers to adopt the standard's "holistic approach" which takes into account load determination, resistance evaluation and installation quality control.
It was his National Research Council Canada colleague and fellow panel member Flonja Shyti who provided some of the specifics.
Under the standard, there would be a three-tier system for climate resiliency: Bronze, the current rating; Silver, where design loads would be increased by 30 per cent; and Gold, a 50 per cent increase.
Some of the provisions include increased protection for parapets, such as the installation of bars or plates and fasteners around the parapets.
"Rooftop adds-on are the weak spots (to damage)," said Shyti, citing as examples gas lines, skylights and curbs.
The standard calls for gas lines to be installed a minimum 304 millimetres above the finished roof line and properly secured against movement.
Under the Silver category, skylights and curbs should be placed at a minimum 355 millimetres above either the highest point above the finished roof surface or nearest to the overflow drain. If the Gold category was being adhered, the minimum height would be 457 millimetres, she said.
The panel included three private sector representatives, all of whom praised the intent of the standard and were somewhat critical of current practices.
In a talk titled The Perfect Storm, EXP's Services Inc. director of building science for the Greater Toronto Hamilton Area presented a case study of a roof of a six-storey institutional building that was severely damaged during a strong windstorm.
An investigation by EXP revealed the design specifications for its construction did not include site specific wind loads. But the fault didn't stop there, said Sathya Ramachandran.
"The manufacturer provided a roof assembly that did not meet the performance requirements. And the installer did not meet the manufacturer's installation instructions. If all three (the designer, manufacturer and installer) had done their job, the roof would not have been damaged."
"We have to get security in roofing," said the Roofing Contractors Association of British Columbia's RoofStar technical adviser James Klassen, who used the acronym RFO to describe some of the ambiguities and less than clear language in design and contracts which contractors have to deal with.
He explained RFO stands for "Roofer figure it out."
The third private sector panel member was Richard Voyer, executive vice president of SOPREMA Canada, a manufacturer of roofing, wall and other products.
"We have to get ready and educate ourselves for climate change," said Voyer, adding some products now being used in roofing projects don't meet the National Building Code of Canada.
"What are the consequences if you have on a roof a product that does not comply?"