TORONTO — A new $1 billion entertainment resort opening this summer adjacent to Woodbine Racetrack will be known as the Great Canadian Casino Resort Toronto.
The announcement was made by Great Canadian Entertainment March 8. It will be Canada's largest Casino Resort. With a 33-acre footprint and unique architecture, the destination will feature a modern Vegas-style casino, integrated 400-room hotel, 5,000-seat live entertainment venue and multiple onsite dining options, indicates a release. The existing Casino Woodbine will continue to operate with no interruption until the new casino resort opens.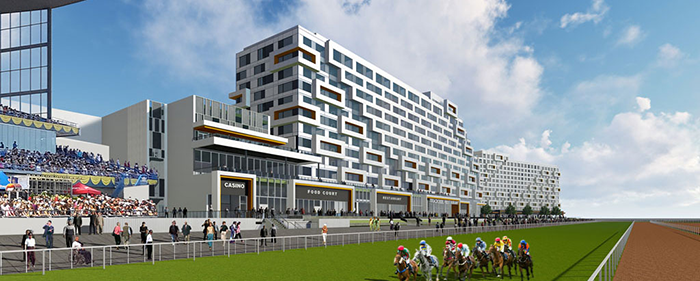 The new venue will feature a PlaySmart Centre which provides players with gambling knowledge and tools to help build and maintain positive play habits, among other responsible gaming tools available, adds the release.
An opening date for the Great Canadian Casino Resort Toronto will be announced in the coming weeks.
"We are very excited to reveal more about what this landmark destination will feature and what our guests can expect in the coming weeks, including the announcement of an opening date," said Matthew Anfinson, CEO of Great Canadian Entertainment, in a statement. "This project has been several years in the making, and we are thrilled that we are close to bringing it to life."