A mass timber beam/column connector developed by two Lakehead University researchers in Thunder Bay, Ont. could change the way tall mass timber building interiors look.
As it stands, glulam timber beams and supporting columns are commonly encapsulated with three to four layers of drywall to meet fire codes but the novel connector might eliminate the need for any fire-protective drywall coverings.
The key to the innovative mechanical fastening system is that the two steel rods and bolts are concealed in the timber sections, eliminating any exposure to fire, says Sam Salem, associate professor at Lakehead's department of civil engineering.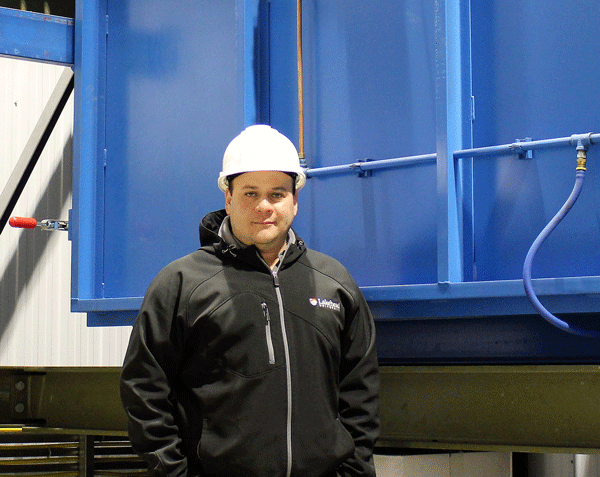 Conventional connectors, by comparison, are the weak link in mass timber buildings during fires "because a lot of areas of the steel plate that connect the beam to the column as well as the bolt heads and nuts are exposed to fire," he says.
"They absorb that heat and transfer it into the wood section which makes charring faster around those key connecting components."
Salem developed, tested and patented the connection with civil engineering graduate student Cory Hubbard.
In fire tests to date, it has met or exceeded one-hour fire ratings in small glulam beam/column cross sections. Conventional connections only lasted 30 to 40 minutes in the same scenario.
Salem is conducting tests that should verify within a year that his concealed connector can meet two-hour fire ratings without encapsulation when installed in large-dimension glulam beams and columns specified for mass timber buildings typically six to 12 storeys tall.
"If we don't meet that two-hour fire rating, we might just need to apply one layer of gypsum board, rather than three or four."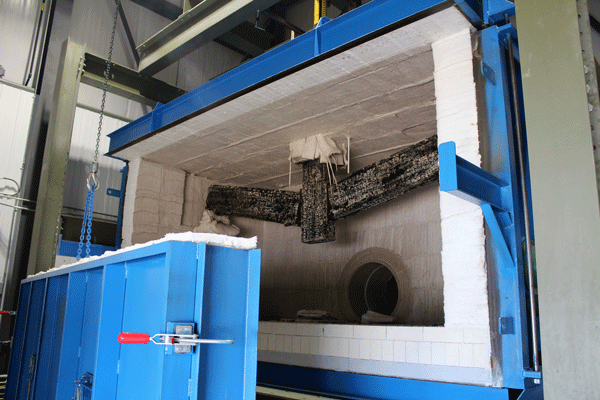 That saves on materials and labour costs, he says.
The 2020 edition of the National Building Code of Canada stipulates the two-hour rating for mass timber structures up to 12 storeys can be achieved in several ways, among the most common method is encapsulation with three to four layers of drywall.  
He says if the novel connection meets two-hour fire ratings without a protective drywall layer, it will grab the attention of the design world.
"It will please both the architect and the engineer for its concealed design and performance in fire without needing the addition of extra ugly (drywall) fire protection," he explains.
The connection is simple to create and is easily repeatable, Salem says, pointing out that angular holes are carved into the timber to fit the rods and fastening square washers and nuts. The connector holes are sealed within glulam blocks, protecting the connectors from heat-damaging exposure.
Salem says one end of the connector could be installed in the beam or column in a factory with the other end installed in-situ.
The Lakehead associate professor is in discussion with two glulam manufacturers, one in Ontario and the other in Quebec, on the constructability of the mechanical assembly.
While concealed connectors have been developed for fire resistance in Europe, Salem's system is also designed for high-strength to maximize load capacity of the timber cross sections suited to tall buildings.
Salem and Hubbard's connection has received a patent certificate from Innovation, Science and Economic Development Canada and is patent-pending in the U.S.
The university professor says his research was funded through a grant from the Natural Sciences and Engineering Research Council of Canada.