Continuous increases in daytime global temperatures have resulted in uncomfortable living conditions in many parts of the world. Mechanical solutions for keeping building interiors liveable are, however, becoming a problem.
The International Energy Agency (IEA) noted in 2018 that air conditioners and fans accounted for 20 per cent of all energy use in buildings. By 2050, the IEA projects air conditioner installation around the world could triple, consuming as much electricity as all of India and China today. The resultant electrical demand and GHG emissions would feed the global warming cycle even further.
Less energy-intensive methods are needed.
As discussed in this column recently, passive cooling solutions have been around for centuries. Exterior features called jaali screens provide both shade to a building and architectural beauty. Need an example? Consider the Taj Mahal.
To learn about the modern-day equivalents of jaali screens, today's project partners can access tools such as 2030 Palette. It's a free online platform that helps designers, planners and builders understand the principles behind carbon neutral and resilient built environments and find solutions.
Modern exterior shading can take many forms. Depending on a building's geographical location and the sun's seasonal path, the effective use of overhangs, louvres, fins, light roof colours and even egg crate designs can reduce the solar heat gain created by exterior glazing by up to 80 per cent. 2030 Palette contributors explain the addition of reflective colours on these exterior features can also maintain interior light, critical to the health and wellbeing of occupants.
The 2030 Palette database also describes the role played by the building's orientation. For example, east-west orientations not only encourage cross or stack ventilation but ease the management of the sun's light and heat.
"Building floor plates can be elongated, curved or organized into many shapes. Buildings elongated in the east-west direction expose the longer north and south sides for controlled daylighting, and high ceilings and windows allow for greater interior daylight penetration. Buildings with large floor plates can introduce daylight through atriums and courtyards. Low-rise and one-storey structures can be any shape since interior spaces have access to the roof for daylighting."
However, it would be wrong to blame solar heat gain simply on the amount of exterior glazing seen on today's homes and buildings, Peter Dushenski, managing director, of Edmonton-based GlasCurtain inc., told the Daily Commercial News.
"Too much badly designed glazing can definitely be an issue. Good glazing design maximizes daylight, minimizes overheating risks in warmer climates, and minimizes heating demands in colder climates, all of which are accomplished with glass selection, facade orientation, and shade control."
Dushenski is impressed by the latest glazing products from innovators like Minnesota-based SageGlass, and California-based View. Both companies manufacture what is technically called "electrochromic glass," more commonly known as "dynamic glass," "dynamic glazing," and "smart glass."
Dushenski spoke positively about recent beta testing when electrochromic glass was combined with GlasCurtain's fibreglass-framed exterior curtain wall system. He noted electrochromic glass from View was recently installed on the new $1.4 billion Calgary Cancer Centre.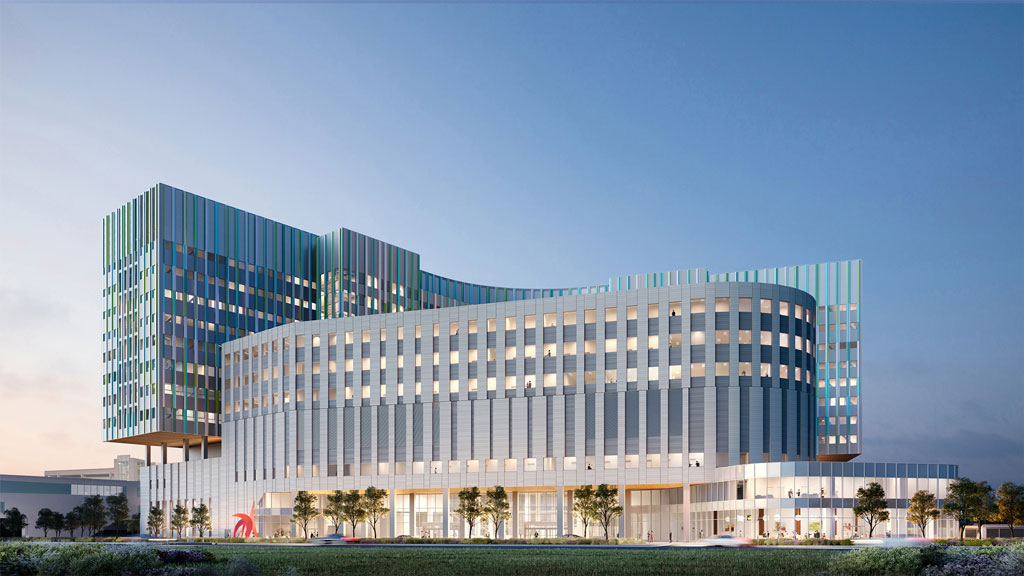 SageGlass and View each have their own proprietary processes that coat the glass inside their glazing assemblies. When a small electrical charge is applied, it results in glass that can adjust its level of tinting.
To be fully efficient, real-time and predictive inputs such as weather, location and cloud cover are integrated in software controls that automatically manage daylighting, glare, energy use and colour rendition throughout the day. In terms of effectiveness, peak cooling reductions of up to 23 per cent have been reported.
Moving away from mechanical dependency and towards more passive methods of cooling is clearly required if real estate's GHG reduction targets are to be met.
However, whether a new-build or a retrofit, decisions made at the design stage are critical. That requires both owners and designers understanding the positive return on investment of long-term energy efficiency and the importance of GHG emission reductions.
John Bleasby is a Coldwater, Ont.-based freelance writer. Send comments and Inside Innovation column ideas to editor@dailycommercialnews.com.