A company called Derq, whose two co-founders are from Canada, has developed novel artificial intelligence (AI) smart road technology that uses a combination of software and sensors that integrate with traffic lights and intersection infrastructure to help avoid collisions between vehicles and pedestrians.
The platform collects information from existing infrastructure and uses cameras and radar to track the movement of vehicles through an intersection. It can analyze the information onsite and then use the data to control the flow of traffic by determining when streets lights and pedestrian signals should change.
AI technology is used to examine the patterns of pedestrians and, for example, determine the probability of when an individual might step off a curb and into a roadway, causing a warning light to be enabled.
"You can track objects and pedestrians and vehicles through the intersection and on the roadway and then apply some additional intelligence on top of that to start to look at predictive things like where collisions are going to happen or where somebody might run a red light," says Jamie Sullivan, VP of sales at Derq.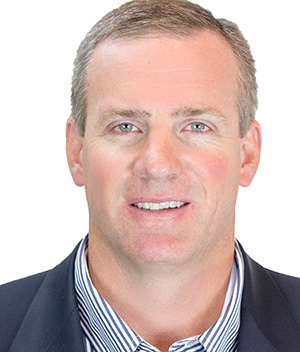 "We can predict the events that are going to happen at the intersections in real time to avoid collisions and, over time, analyze what's going on to help road and civil engineers to design safer roadways."
The proprietary technology was developed by Derq co-founder and CEO Georges Aoude, who holds a PhD and master of science in aerospace engineering from MIT, and company COO Karl Jeanbart, a licensed professional engineer who holds a mechanical engineering degree from McGill University in Montreal.
The company has been around for about six years but demand for the technology has picked up as a result of a rise in pedestrian fatalities. Sullivan figures it's because people got used to driving aggressively during the pandemic when fewer people were on the roads and the driving behaviour has not changed.
Derq recently demonstrated the technology to the Florida Department of Transportation (FDOT) and is now looking at doing pilots in Durham Region, Vancouver and Edmonton.
The technology is essentially a computer that looks like a shoebox and is installed in a control cabinet at intersections. Cameras, detection equipment and stoplight controllers are hard-wired to the computer.
"It's kind of the same way your eye visually senses movement," says Sullivan. "You are immediately attracted to it. It's the same concept. We sense movement, we can track things, and then as we're tracking those things, we can predict their behaviour based on speed, direction, heading, those kinds of things."
The computer and real-time AI platform aggregates data from the various sources as well as connected vehicles, smartphone apps and other cloud-based services to detect and analyze the movements of individual pedestrians, cyclists and vehicles. Using algorithms, AI technology can predict patterns.
The system can then generate alerts and control traffic and pedestrian signals to avoid accidents occurring.
"We look at things like crash detection, red-light running, people crossing the street illegally and dangerous activities and then things like counting cars and which way people are turning," says Sullivan.
"We compile that data in real-time or historically and provide a dashboard for city engineers, transportation engineers to design countermeasures that will make the intersection and roadway safer for both pedestrians and vehicles.
"We can predict when somebody's going to step off the sidewalk into the roadway and predict when a car is going to run a red light."
Using the data collected, the technology can direct the traffic lights at an intersection to extend the green light if it looks like a motorist is going to run the light, and also alert a motorist of danger during a turn.
"Most of the crashes we see at intersections between a vehicle and pedestrian are that right-hand turn," notes Sullivan, "so we can flash a controller, the traffic signal red or something like that to warn the vehicle, 'Hey, you're about to turn into a pedestrian.'"
The technology can be installed by roadbuilders before or after an intersection is built. Cost for the system varies. Sullivan says it is typically one per cent of the cost of the infrastructure that goes into an intersection.
The technology is especially suited for Canada because of the fatalities involving pedestrians that happen in rural areas, he says.
"In those areas, drivers might be driving faster and pedestrians might be walking on roadways where there aren't sidewalks, this kind of thing, or riding a bicycle. We can provide technology that will help avoid some of these things."
Pete Ganci, VP at Control Technologies Inc. which collaborated with Derq on its demonstration to the FDOT, says it is the only platform capable of powering a fully integrated pedestrian and cyclist safety solution, "allowing vehicles, pedestrians, and cyclists to communicate with each other and the infrastructure, while also delivering real-time adaptive traffic management and reporting advanced safety analytics, such as pedestrian compliance issues and near-miss reporting."