It takes years and billions of dollars to build new power generation plants. Yet as the world attempts to electrify in order to reduce CO2 emissions, more generation capacity is needed to transition away from today's fossil-fuelled energy demands.
While solar and wind generation seem obvious, adoption has been slow, achieving only 4.7 per cent of U.S. annual generation last year. However, change is happening fast. The spring 2023 report from the U.S. Office of Energy Efficiency and Renewable Energy says that in 2022, new solar power installations now represented approximately 46 per cent of new U.S. electric generation capacity, versus only four per cent back in 2010.
A report from the Rocky Mountain Institute (RMI) released last month, forecasts wind and solar generation will increase by as much as 20 per cent annually, quadrupling overall by 2030 and overtaking fossil fuel supply.
Installation of large wind generation turbines can be controversial and often occurs in regions far from the point of highest demand. On the other hand, solar can be installed close to the point of need with little visual intrusion. Think commercial rooftops in particular.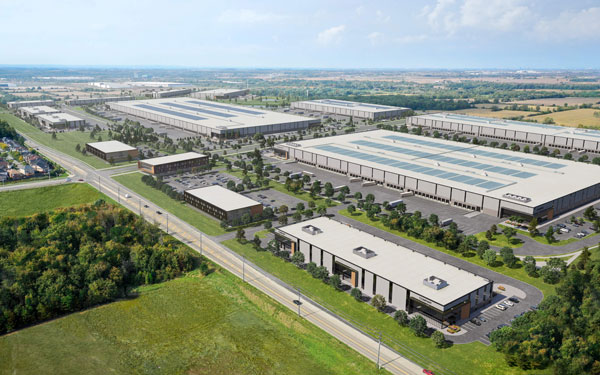 There are vast areas of rooftop and parking space lying open to the skies that could be used to generate solar power, approximately 40 billion square feet among U.S. real estate and commercial trucking properties alone, according to Morgan Stanley. It suggests if the largest Real Estate Investment Trusts (REITs) utilized this untapped potential, their properties could generate 45 per cent of their electricity needs and reduce operating costs.
And why not? As the RMI points out, since existing rooftops or parking lots are on developed lands already, they can avoid many regulatory barriers and permitting challenges that confront installations proposed on undeveloped land.
"Many commercial buildings typically have large, low, flat roofs and are usually free of tree cover, allowing panels to be easily installed for maximum generation," it writes.
Costs of solar panels are also lower than ever.
Furthermore, many local jurisdictions are encouraging owners to phase out fossil fuel use in buildings and quickly connect to their own solar generation source.
Some of Canada's REITs have already taken action or plan to do so in the immediate future.
Oxford Properties installed solar arrays on its landmark Yorkdale Shopping Centre in Toronto back in 2019, generating nearly 250,000 kWh for its own use.
Yorkdale was the first of Oxford's initiative to install a minimum of one million square feet of solar on its projects across North America by 2022. More recently, it announced that phase one of the new 3.3-million-square-foot James Snow Business Park, northeast of Toronto, will include the equivalent of seven football fields of PV arrays on its rooftop.
Another major Canadian landlord, Dream Industrial REIT, has installed rooftop solar on 16 of its buildings, with 1.3 million square feet of solar arrays planned for other Canadian and European properties in its portfolio.
There are challenges facing REIT landlords. Buildings such as distribution centres have very low power demands. Selling excess power back to the grid-at-large is not always feasible due to local regulatory issues. Excess generation also increases when buildings are vacant between leases.
Another issue is energy storage when buildings need electricity after sundown.
"The lack of affordable and efficient storage technology is a big headwind," Tonya Lagrasta, head of ESG for Colliers Real Estate Management Services in Canada, told the Globe and Mail.
Nevertheless, the potential for solar generation on commercial rooftops is enormous and lies beyond REIT properties.
Individual U.S. companies like Target, Wal-Mart and Amazon generate large portions of their own electricity needs atop their company-owned buildings. As reported in the Globe and Mail, metal roofing and wall system manufacturer Vicwest has installed over 1,200 rooftop solar panels on its facility in Stratford, Ont., generating a reported 86 per cent of its requirements. The company intends to have rooftop solar installed on all its Canadian facilities by the end of this decade.
John Bleasby is a Coldwater, Ont.-based freelance writer. Send comments and Inside Innovation column ideas to editor@dailycommercialnews.com.