Forced to abandon its rotating series of Partners in Quality road tours throughout the province because of the pandemic, the Ontario Asphalt Pavement Council (OAPC) recently conducted it second virtual presentation instead.
The Partners in Quality Seminar featured a number of industry experts who highlighted innovations, ongoing improvements, trends and issues in asphalt road paving.
Leading off the half-day-long program was Randy West, director and research professor of the National Centre of Asphalt Technology (NCAT) at Auburn University in Auburn, Alabama.
The focus of his talk was NCAT's ongoing research into Mix Performance and Balanced Mix Design, a process in which performance tests are conducted to assess how well asphalt mix resists forms of distress.
Several state-sponsored, balanced mix design experiments are being conducted on NCAT's test track and it's also working with MnROAD, a Minnesota Department of Transportation-owned and operated pavement test track, on a thermal cracking identification study. It's also assisting several states such as Wisconsin and Georgia with benchmarking experiments, he said.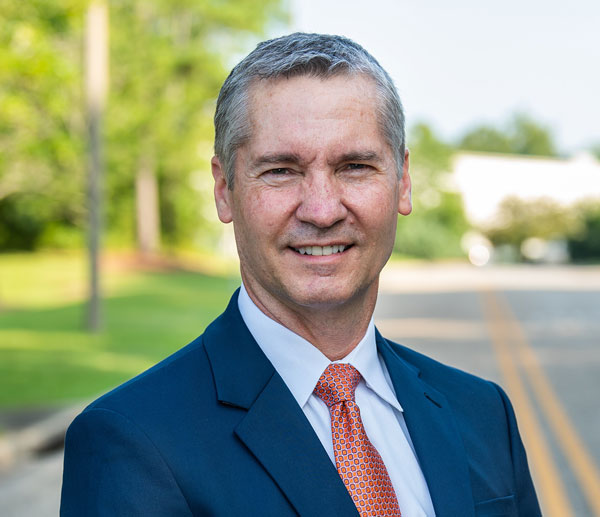 While the reasons vary among state transportation agencies, the catalyst for that research includes disaffection with the performance of current mix designs, the limitations of the current volumetric-based system and the inability to adequately evaluate the impact of recycled materials and other additives, West explained.
A balanced mix design approach is appropriate in certain situations such as the use of Reclaimed Asphalt Shingles (RAS) or moderate-to-high Reclaimed Asphalt Pavement (RAP) in road construction, he said.
"How should a balanced mix design be selected?" asked West, who then listed the steps that need to be followed.
The first step is to understand why a balanced mix design should be used and what benefits might accrue. They should also be simple, inexpensive and set up so that results can be attained in a few hours. Successive steps included planning a pilot project, selecting performance tests, evaluating the results, establishing baseline data, developing specifications and conducting training programs.
"At some point you have to decide that it's time to begin the process of putting the research into practice," said West, referring to the final step, the actual pilot project.
With pilot projects, contractors can account for some uncertainty in their bids and, in the United States, some departments of transportation allow the purchase of new equipment as bid items, he said.
Following that presentation, the Canadian technical director for Surface Tech Construction Materials Corp. made the technical case that RAP contents in asphalt pavement can be increased without jeopardizing its performance.
Using RAP in the production of new asphalt pavements reduces both the volume of new aggregates that have to be used and amount of asphalt cement required, said Michael Simons. But there is a balancing act involved.
Too much RAP can lead to thermal cracking and, depending on the quality of the locally sourced material, there can be an effect on the performance of the new pavement. Modifications may be required if the RAP content is higher than the 15 to 20 per cent range.
"What if we could use more RAP in our mix designs and provide equal or better performance compared to lower percentage RAP mix designs?" the audience was asked.
In providing the answer, Simons noted that objective can be achieved by a combination of procedures such as performance testing in laboratories and inserting additives, such as liquid binder modifiers as aramid fibres into the asphalt plant mixing process.
Adding aramid fibre reinforcements to asphalt mixes will not change the design mix formula, doesn't require modifications to asphalt plants, and doesn't alter road construction operations, said Simons.
Later in the morning the audience also heard from the Ontario's Ministry of Transportation's bituminous section head, Gelu Vasiliu. A regular featured guest at OAPC seminars, he provided an update on a range of ministry initiatives including proposed specification changes and its hot-in-place recycling (HIR) program, an onsite method of rehabilitating deteriorated asphalt pavements.
Almost 220 lane kilometres will be rehabilitated under the program this year, with more planned every year from 2022 to 2025, said Vasiliu.
"We're continuing to look for more HIR candidates to expand the program."
The ministry is also committed to the increased use of warm mix asphalt (WMA). Using different technologies, more than 1.4 million tonnes of WMA asphalt have been paved on provincial highways since 2008, he said.
Improving methods of testing, low temperature performance grader binders was the subject of a presentation by Pavement Systems Inc. president Haleh Azari.
In summing up the success of the seminar, OAPC chair John MacKay said that, "For more than 23 years the Partners in Quality Seminar has brought together industry leaders, stakeholders and road owners to share information on successes and challenges from the year and what to expect in the paving season ahead. This is a very unique and valuable opportunity for both our members and stakeholder to have this kind of dialogue and exchange of ideas."
While the virtual seminars are engaging and enable industry members to join from any location, the OAPC is hoping to take the seminars back on to the road in 2022, said MacKay.