Cloud-based technologies developed for general contractors to track and manage all types of data are only now starting to trickle down to subcontractors who have faced many of the same hurdles as GCs but didn't have the tools to conquer them.
Bruce Orr, founder and chief data scientist of ProNovos Construction Analytics, says his company is addressing the "pressing need" these days for subs to analyze data ranging from the location of equipment, crew capacity per job and overall project and operational costs.  
The Atlanta-based company, for example, has created analytics on the volatility of material prices to help subcontractors price jobs that might be many months away.
"We're tapping into a lot of the large materials vendors and we're also trying to predict prices for some of the more common materials such as steel and concrete," he says. "We're applying the rate of inflation so there is no margin of erosion."
Orr says few building materials have "a good predictable price" that spans multiple regions of the U.S. and still stays within a three to five per cent margin of error.
"It is getting harder to predict prices because of all the dynamic changes happening."
Since the pandemic, he says, general contractors are taking an average of 13 days longer to respond to submittals in the U.S. resulting in subs facing premiums for materials they need to meet schedule. To help subs, ProNovos implemented a submittal tracker that periodically notifies the GC. 
While most subs still estimate projects based on past performance without taking into account current economic dynamics, McClone Construction Co. is different.
A client of ProNovos, the structural concrete and formwork contractor now collects data on a monthly basis that gives a project performance synopsis based on such factors as project type, design, size, location and personnel.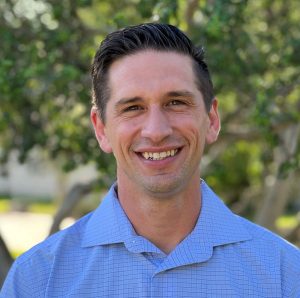 Keeping up to speed on current projects and upcoming bids tells the company "what causes us to perform well versus not perform well," explains Mikeal Kanouff, area manager at McClone's Austin, Texas branch, one of a number of the contractor's offices across the U.S.          
Kanouff says aggregate data solutions keep the company transparent, which helps it grow.
McClone, which relied on Excel software that had its limitations, now uses data also for construction equipment tracking, allowing it to transfer materials/equipment from one project to another with inventory transaction records input in a database.
Monthly reports track equipment and put a cost against that equipment on every project, says Kanouff.
ProNovos has also helped McClone by showing data on rentals rates (concrete formwork, for example) so monthly equipment charge reports can be exported into the contractor's accounting system.
The process is "touchless, (free of a data entry) and takes me no overhead to produce because we put in the time (with ProNovos)…to run our business around it," points out Kanouff.
While a new generation of builders might see the value of a shift to developing a data structure to improve operations, getting there can be complicated and expensive for a company on its own.
But Kanouff says for many larger subcontractors wanting to grow, operating without data from multiple sources is not the best way to go about it.
"At some point you have to run a company by data."
Orr, who has 25 years of data science experience, says when he first started working with construction clients he went straight to the field for a few months to get a grasp of the problems workers faced.  
He says on one project about 20 subcontractors had common difficulties entering data from the field into an analytics platform to improve productivity for future jobs.
"The problem was that the workers were trying to be productive entering data into a system that is not ours (but rather the general contractors) and at the end of the day…they were walking away from all of their information."