U.S. contractors are looking to public project spending to buttress the construction sector in 2023 as private sector woes persist, Associated General Contractors of America (AGC) officials said during a recent webcast.
This despite the frustratingly slow pace of outlays from the Joe Biden administration through the Bipartisan Infrastructure Law, passed in November 2021, and the more recent Inflation Reduction Act.
"While contractors are less optimistic about many private-sector segments than they were a year ago, their expectations for the public sector market have remained relatively bullish," said AGC CEO Stephen Sandherr. "The bottom line is that contractors have high hopes for public funding in 2023 even as they expect to cope with continued supply chain challenges and workforce shortages."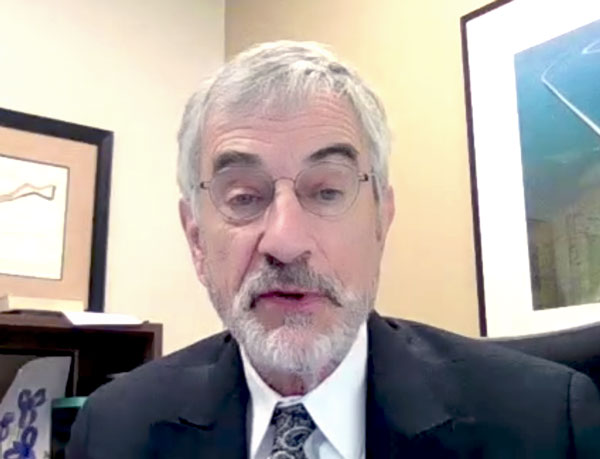 Sandherr and AGC chief economist Ken Simonson hosted the forecast event, held to announce the findings of the AGC's latest Construction Hiring and Business Outlook report.
Overall, contractors are optimistic about the construction outlook for 2023, yet they are expecting very different market conditions for the coming year, said Sandherr.
Simonson noted contractors had net positive predictions for 14 of the 17 categories of construction included in the survey but all of the top sectors were large public projects.
Contractors had net positive readings of 42 per cent for both highway and bridge construction and transportation projects and plus indicators of 38 per cent for sewer and water construction. The net reading for federal projects is 37 per cent.
At the other end of the spectrum were retail projects, with a net reading of minus 22 per cent, private office, negative 21, lodging, minus four, and multifamily residential, plus one per cent.
Contractors are by nature optimistic, Sandherr said, which explains the high expectations for federal projects in 2023 despite the fact only five per cent of respondents say they have worked on new projects funded by the infrastructure legislation, and six per cent have won bids but have not started work.
The AGC officials explained there are a number of reasons why the Biden infrastructure funds are only trickling out. Major uncertainties exist around the Buy America provisions within the Bipartisan Infrastructure Law, with funders looking for better interpretations of the requirements.
Other issues stemming from one or the other of the pieces of legislation relate to apprenticeship requirements, tax treatment of some projects and wage uncertainty.
"The dissemination of money has been quite slow. It's been exacerbated by the agencies," said Sandherr.
"We have been in contact (with policy-makers), knocking on doors, trying to get the policy-makers to understand (our concerns)."
The changing outlook among contractors for private-sector projects reflects the fact that higher interest rates and evolving work and shopping patterns are impacting office, retail, hospitality and multifamily residential demand, said Sandherr.
"The prospect of an economy that is slowing and perhaps heading into recession has dimmed the short-term outlook for warehouses, data centres and manufacturing plants," he remarked.
The highest expectations among predominantly private-sector categories, with net readings of 28 per cent each, were for power projects and other health care builds.
Only nine per cent of firms report they did not have any significant supply chain problems in 2022, Simonson said.
Only a third report no projects have been postponed or cancelled. Among projects reported postponed in 2022, 39 per cent were rescheduled, while 36 per cent had a project postponed or cancelled last year that has not been rescheduled.
Thirteen per cent of firms have already experienced a cancelled or postponed project that was scheduled to begin in the first half of 2023.
The main reason for cancellations and postponements was rising costs, which was cited by nearly half of contractors.
Another 12 per cent said the main reason was that the owner had reduced funding available.
The AGC event also featured regional feedback from four contractors.
Michael Cwienkala, vice-president of K.R. Miller Contractors of Chicago, was an outlier in the group with his comments that Chicago, described as a union city, is not feeling a workforce crunch, with lots of workers looking to get into apprenticeship programs.
"There is a very talented, well-trained workforce in Chicago," said Cwienkala.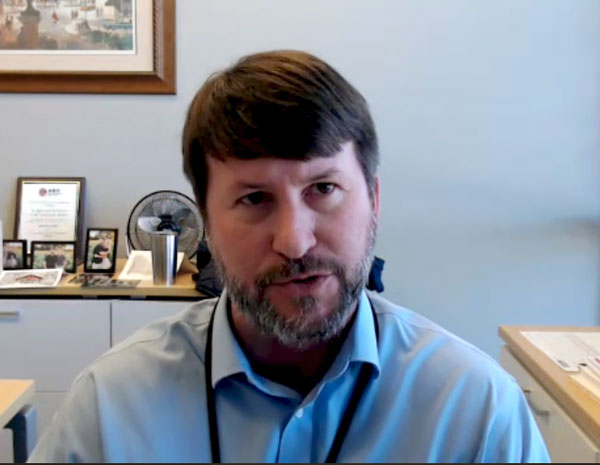 Asked about the supply chain in his region, Mac Caddell, president of Caddell Construction of Montgomery, Ala., said obtaining cement was a problem in his state and in Georgia and the Carolinas in 2022 that looked to continue in 2023. Public demand for the product was adding to strong private demand.
Compounding the issue was unpredictability, Caddell said — supply disruptions seem to emerge without warning.
One solution, he said, was to order early: "If you're going to need it six months down the road, you better start ordering now."
Follow the author on Twitter @DonWall_DCN.