Three 2022 Vancouver Regional Construction Association (VRCA) Silver Award winners are contesting for Gold in the category of Electrical Contractors over $8 million.  
The lucky winner will be announced at the Awards of Excellence gala, that takes place Oct. 26 at Vancouver Convention Centre West.
Canem Systems Ltd. – BCIT Health Sciences Centre For Advanced Simulation
The four-storey, 111,460-square-foot concrete BCIT Health Sciences Centre For Advanced Simulation will be one of the largest hubs for health care simulation training in Canada.
It will allow students at the Burnaby campus to replicate a variety of hospital community, home and laboratory settings.
Project criteria included simulations that replicate hospital workflows; ability to accommodate future changes in education practices; applied learning and living laboratories; simulation labs; multipurpose rooms (collaborative project-based learning spaces); and electronic health recording stations.
Canem's electrical scope of work included tying-in services to the main campus, connecting through vaults/duct bank; communications, security and a DAS (distributed antenna system); a large AV (audio-visual) infrastructure component; fully integrated wireless lighting control; life safety generator and fire alarm; and installation of 60 EV (electric vehicle) chargers.
Canem faced and resolved a number of challenges on the project.
Delivery of lights was delayed, but Canem and the vendor got together to find a better product at no cost to the owner and with improved delivery. After the first batch of lights was received, the rest of the lights were delayed, due to back orders. Significant schedule changes were required to work around constraints such as these.
Another challenge was caused by the slow delivery of breakers and receptacles, which led to major delays in installing the starline wireway and internal metering on distribution panels.
Canem worked daily with the wireway supplier to get material delivered as fast as possible. Days before occupancy the remaining product arrived and Canem supplied more workers to complete the installation on time.
Canem proactively worked with the site team to meet key energization dates by putting priority on critical loads and providing timely solutions.
Houle Electric Limited – Neptune Bulk Terminals: Allison Project
Neptune Bulk Terminals in North Vancouver is one of the largest multi-product bulk terminals in North America.
The Allison Project increased throughput capacity of coal exports by a large-scale overhaul of the facility. Neptune is now able to export 20 million tons of metallurgical coal per year, double its previous capacity.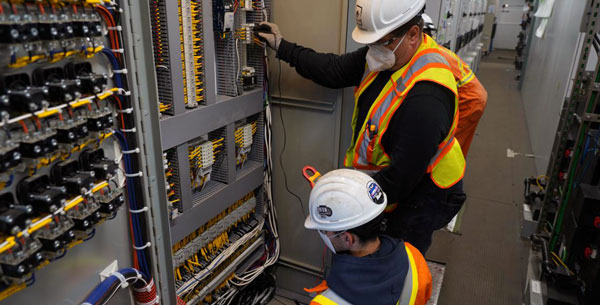 Houle performed all of the electrical and instrumentation work for the project, including main electrical, lighting, fire alarm, a high voltage distribution system, controls and temporary power.
Houle's work on the project also included seismic design, estimation, procurement, installation and execution, control, management and scheduling, quality control and commissioning assistance.
In order to meet strict deadlines, Houle increased its onsite workforce so that it was able to complete 68 per cent of the work in 25 per cent of the timeline. To accomplish this, it had 30 office staff supporting the work of 325 electrical workers.
Innovative features of Houle's work on the project included pre-built sections of PVC conduits off-site, which helped to reduce installation times; 3D digital representation, which allowed Houle to plan ahead and predict obstacles; and the use of estimates that were based on the entire project rather than on individual parts of it.
Like many other recent projects, the Neptune Bulk Terminals job had its challenges.
For example, the project was spec'd with non-standard materials whose delivery was delayed because of supply chain problems.
That challenge was resolved by using other materials, different brands and new procurement methods.
Other challenges included site footprint and volume of work; managing the quality control process; change and schedule management; and satisfying the sub-system tracking and scheduling requirement (at 40 per cent scope completion).
Western Pacific Enterprises Ltd. – Edmonton Valley Line LRT
The Edmonton Valley LRT line Southeast is an extension of the existing Capital and Metro Lines. It runs 13 kilometres from downtown Edmonton to Mill Woods, with 11 street-level stops.
Western Pacific Enterprises Ltd. (WPE) led electrical construction for the LRT systems.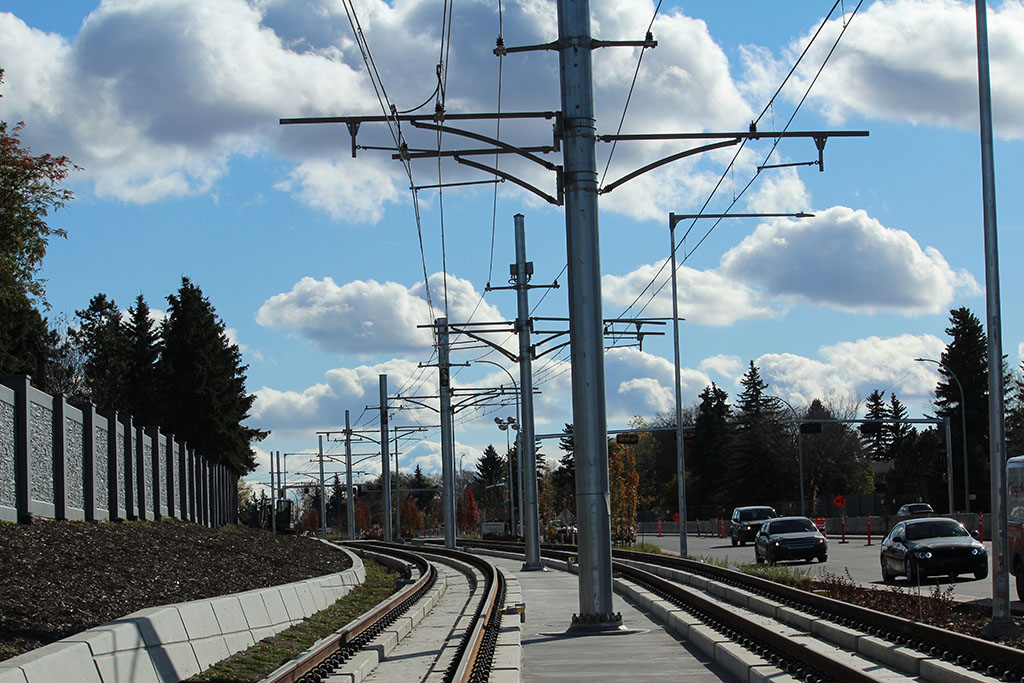 It provided all labour, equipment, supply and installation of all system elements, including the OCS (Overhead Contact System), propulsion power substations, fibre and communication elements, station communications, train control and catenary systems (overhead wires that supply electricity).
The line, Edmonton's largest infrastructure project to date, was initially scheduled to be up and running in December 2020, after starting construction in spring 2016.
Several delays during project construction, including the discovery of a car-sized concrete slab in the North Saskatchewan River, pushed the timeline out on civil works.
All of WPE's installations were the last to proceed and critical for all testing activities.
In November 2020, the project parties that had contributed to the delays agreed to fund acceleration efforts to modify the project schedule and make up time.
WPE met the demands of the acceleration schedule, during a global pandemic, substantially completing its scope of work in August 2021.