EDMONTON — PCL Construction has been chosen by the City of Edmonton as its partner for a "complex" section of the Yellowhead Trail Freeway Conversion.
PCL will "deliver the St. Albert Trail to 97 Street project, which is considered the most technically complex project of the Yellowhead Trail Freeway Conversion," according to a news release.
This section is currently in the design phase, which is anticipated to be finished by the end of 2023. Construction is also forecast to begin in 2023 and last until 2027, the release states.
The Yellowhead Trail Freeway Conversion will see the current expressway with signalized-intersections transformed into a six-lane freeway with a max speed of 80 km/h. Six interchanges will be installed along the freeway.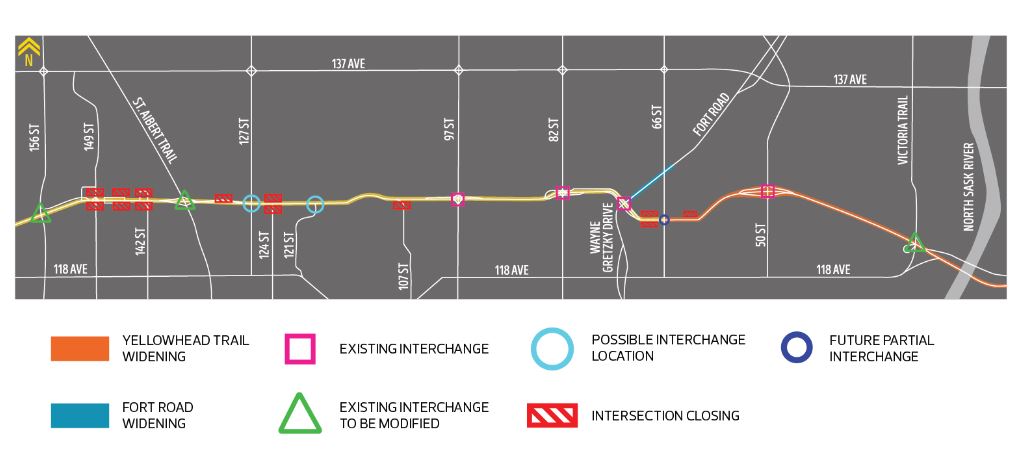 "The Yellowhead Trail Conversion will help support our city's growth into an economically prosperous city that can support two million people in the coming decades," said Kris Lima, director of the Yellowhead Trail Portfolio, in the release.
The project is estimated to cost around $1 billion and was originally announced in 2016.