SQUAMISH, B.C. — Squamish RCMP are investigating damage to the Sea to Sky Gondola which sent the cable and gondola crashing to the ground.
Nobody was injured. The incident marks the second time that the cable has been severed in two years.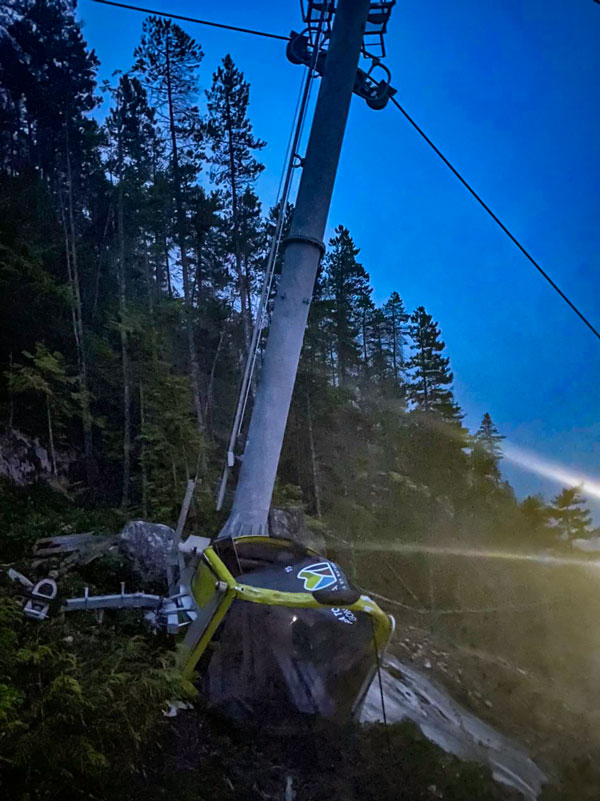 On Sept. 14 at 4 a.m. Squamish RCMP were called by the security team at the Sea to Sky Gondola. The team explained the two kilometre steel line for the gondola had been cut, sending it falling to the ground.
Officers began to assess information and contain the area. Squamish RCMP and the Sea to Sky General Investigation Section stated they are working alongside partner agencies including the West Vancouver Police Department, the Integrated Police Dog Services and others.
The RCMP added there is an extensive amount of resources in the area and asked everyone to stay away from climbing routes, hiking trails and closed parking lots in the area.
"The Sea to Sky Gondola is an integral part of this community and we very lucky no one was injured," said RCMP Sergeant Sascha Banks in a statement. "Someone in our area has seen something or has heard something and we are asking them to call us immediately with any information."
The Gondola serves roughly 400,000 tourists each year as they visit Stawamus Chief provincial park above Howe Sound.