EDMONTON — Alberta Investment Management Corporation (AIMCo) recently announced its plans for the complete redevelopment of HSBC Bank Place, located on 101 Street, in Edmonton's downtown business core and adjacent to the Ice District.
The 18-storey tower, with a footprint of over 317,000 square feet, is currently undergoing a full redevelopment of its interior as well as the building's exterior, through the installation of a triple-glazed curtainwall system, which will feature floor-to-ceiling view glass in the office area and a revitalized two-storey lobby, said a recent press release.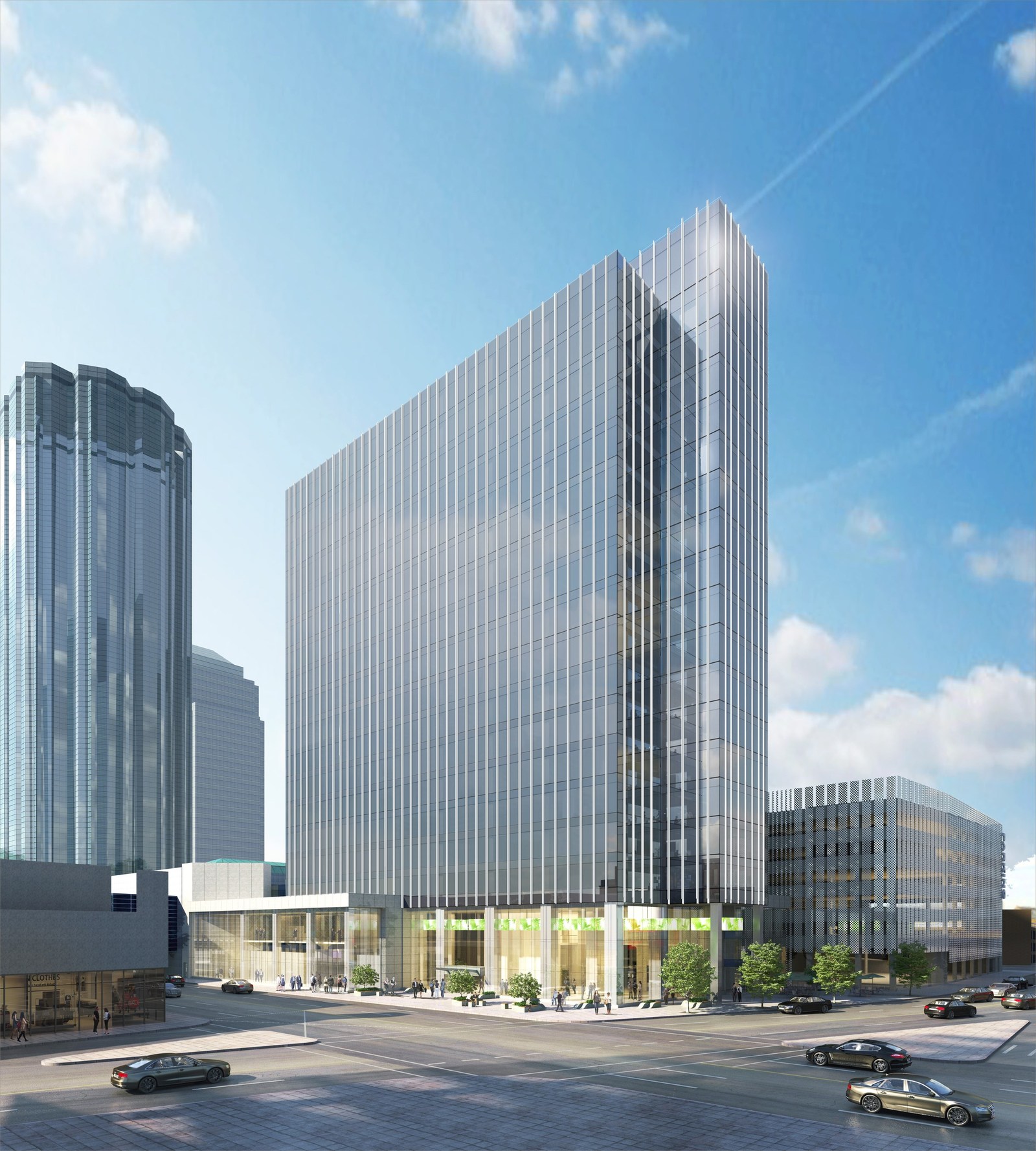 According to the project architect Gerry Doering of DIALOG Design, work will also include the installation of new energy efficient electrical and mechanical systems, including a "Destination Dispatch" elevator system. As part of the project, the parkade located adjacent to the building will also be revamped with the scope of work including recladding, slab repair and lighting upgrades, he said.
The project is targeting LEED Gold and WELL Gold Certification, the release reads, and is aiming to become the first office building in Canada to be Wired Certified.
"Edmonton supports a vibrant downtown and our redeveloped HSBC Bank Place builds off the energy of the current rejuvenation," said Michael Dal Bello, senior vice-president of real estate at AIMCo in a statement.
Construction on the interior of the building commenced in June and work on the triple-glazed curtainwall is expected to start shortly.
PCL Construction Management Inc., is managing the construction and the project is expected to be completed by late 2019.
Although a construction value has not been officially announced, the redevelopment may have a value north of $80 million.
Other project team members include Epic Investment Services, Cushman & Wakefield Asset Services and CBRE Group.