CALGARY, ALTA. — Two designs have been chosen to spruce up Calgary's Stephen Avenue during the coldest months of the year.
The designs were chosen for the inaugural Winter City Design Competition.
"It's one way we're investing in and reimagining Calgary's downtown to support it as a place to visit and be year-round," said city officials in a press release.
One of the winners, whose design is titled "Infinito," features a lit tunnel that focuses on intimacy, connection and social interactions. Its project team includes Bosco Chik, Charlie Jiang, Christian Icuspit, William Zhuang and Karim Kandil.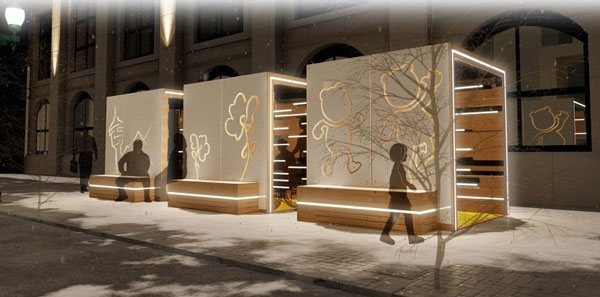 The other winner is titled "Wowie." The design is an interactive, accessible experience to make winter feel warmer, designed with kids in mind.
The project team includes Seeton Naested, Julian Warring, Kelsi Hurlbut, Adam Ford, John Lawlor, Matt Labrie, Audrina Lim, Alison MacLachlan and John Rivera.
Infinito will be placed at Stephen Avenue and 2 Street S.W.
Wowie will be constructed at Stephen Avenue and Centre Street South. Each winning project will receive $10,000 to construct and install their design in February.
"The two winning designs will each bring something new and exciting to liven up Stephen Avenue during our coldest months," said Kate Zago, who is organizing the competition for the city. "We're extremely delighted to bring these designs to life in February and create two new great public spaces for Calgarians to experience."
To learn more about the winning designs and to see all the submissions for the Winter City Design Competition, visit Calgary.ca/wintercity.
The Winter City Design Competition is a partnership between the city and the University of Calgary's School of Architecture, Planning and Landscape.