VANCOUVER – Oxford Properties officially opened The Stack recently in downtown Vancouver, an office building with an emphasis both on design and sustainability.
Built to appear as if it is a series of stacked cubes forming an office tower, the 37-storey, 550,000-square-  foot building designed by Vancouver architect James Cheng is also the first highrise in North America built to zero-carbon standards, a release said.
"We're incredibly proud to deliver a building that creates economic and social value for the city of Vancouver, and actively contributes to our partners and customers' ESG goals. By being the first to achieve a zero-carbon highrise office building, we can use the insights and learnings from this project across our portfolio and share best practices with the wider industry as we collectively tackle decarbonization as one of the most pressing issues of our times," said Oxford Properties vice-president of development Andrew O'Neil.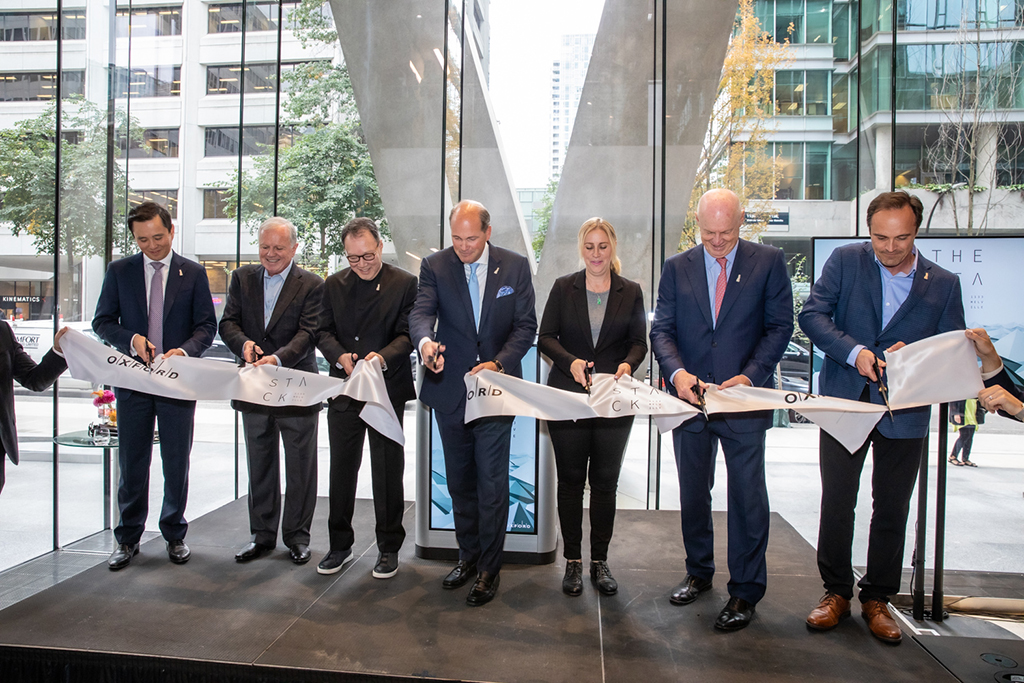 The building achieved zero-carbon status through features that minimize carbon emissions and energy intensity, including low carbon building systems and a high-performance triple-pane glazing system. It also achieves onsite renewable energy through a rooftop solar panel array that generates 26,000kWh of energy annually.
The Stack also features architectural elements such as operable windows for natural ventilation, several outdoor terraces and a landscaped pocket park that features a public art installation by Lawrence Paul Yuxweluptun, as well as a 5,000-square-foot fitness centre and 250 bike parking stalls.
The official ceremony was attended by over 200 guests including representatives from tenant companies such as BDC, Blakes, DLA Piper, Canaccord Genuity, EY, Fluor and Plenty of Fish.