Mass timber (MT) has expanded from its European origins in the 1990s to become perhaps the most talked-about building material in the world today. Designers and project owners have been attracted to MT due to its warm, natural appearance and for wood's well-promoted ability to embody carbon.
Building codes have changed along the way, allowing larger and taller projects to use MT, both for facades and critical structural elements. With this rapid increase in popularity have come challenges. In particular, the insurance industry has been forced to consider a number of risks associated with a building made of MT in whole or in part.
The risk of fire has long been top-of-mind among insurers when comparing the characteristics of MT versus concrete, steel and traditional wood framing. The insurance industry has, in fact, taken a conservative position, due to the limited long term MT data from which to draw.
"When classifying building construction, mass timber should be viewed as combustible as a wood frame project due to the exposure of the wood in the exterior and interior of the structure," writes Intact Insurance in their 2021 white paper on MT building risks.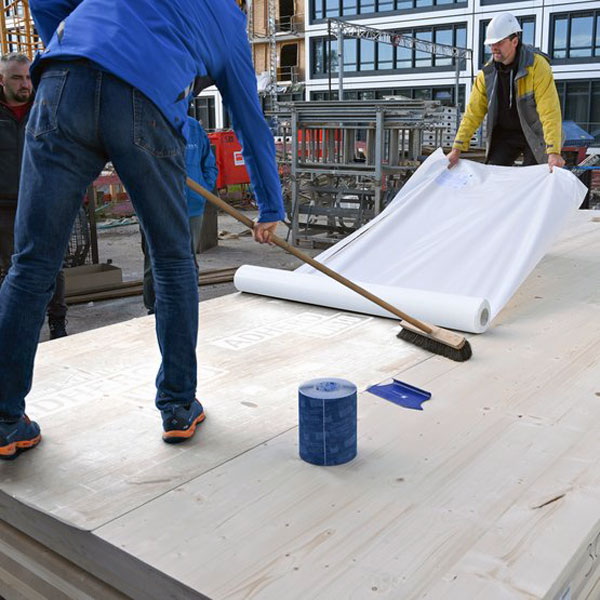 "Compared to concrete, steel or any type of non-combustible construction, insurance costs may be significantly higher during construction and upon completion for the life of the building," it says. "The potential damage to mass timber constructed buildings from smoke, fire and water must not be underestimated."
In fact, some estimates place the additional cost of insuring buildings using MT at five to seven times that of one built from non-wood alternatives.
Australian law firm Lovegrove & Cotton brings together concerns over MT's long-term resiliency against all manner of fire and weather risks, suggesting technical experts and scientists may need to weigh in on whether shrinkage, expansion, structural torsion, timber contraction or bending and movement could occur, and if this might impact the long-term fire resilience of a MT highrise.
Insurers are also placing specific emphasis on water damage.
"Timber is more susceptible to water damage than buildings constructed of concrete and steel. In addition, moist timbers if encapsulated can lead to mold," says Intact.
Risk mitigation against water damage begins with building design, writes Paul Morris, research leader of the wood protection group at FPInnovations.
"Design the structure as much as possible to minimize exposure of wood components to rain, ground contact and masonry or concrete that will stay damp. Determine the exposure of each component — fully exposed, semi-exposed, or protected — and design any component with potential to fail prematurely to be easily replaced."
Morris also suggests "the appropriate natural durability or preservative treatment option" be used for water and UV protection, reminding that, "coatings are not preservatives. They are only designed to maintain the surface appearance."
Maintenance and inspection will be required on a regular basis to ensure the MT components are withstanding the rigours of time.
MT components are particularly vulnerable to water damage during construction before interiors are closed in and final protective materials are applied. Unprotected storage onsite, or water pooling and exposure to the elements during assembly can cause delamination, swelling and even fungus and mildew growth.
Since Morris wrote his research paper, new products offering interim protection for wood against water damage are now reaching the market.
Notable among these is Solitex Adhero Visto, a self-adhering, non-porous waterproof membrane manufactured by Pro Clima. This highly transparent film comes in rolls and can be pressed into place over MT, OSB and plywood floor and wall panels, offering up to six weeks of outdoor protection against water stains, cracking, delamination and swelling during construction. It can also protect end grains in MT columns and beams from capillary suction and staining.
Taking steps to protect MT against water damage during construction and after occupancy is becoming important. Insurers are looking at efforts being taken to limit risk, while owners need confidence concerning the long-term performance of their buildings.
John Bleasby is a Coldwater, Ont.-based freelance writer. Send comments and Inside Innovation column ideas to editor@dailycommercialnews.com.