New research shows that although some government-owned properties are already being used for the development of new rental, affordable housing and market value units, thousands of other properties with prime potential are currently sitting underutilized.
The report, Governments in Ontario Making Headway in Using Surplus Lands for Housing, was issued at the end of April by Ryerson University's Centre for Urban Research and Land Development and commissioned by the Ontario Home Builders' Association and the Ontario Real Estate Association as part of submissions to the government's Housing Supply Action Plan consultation.
The research shows that 6,000 government-owned properties could be used for housing development opportunities and the development community is urging the Ontario government to leverage them.
"We're not reinventing the wheel here and the government of Ontario is actually making headway right now using surplus lands for housing," said Mike Collins-Williams, director of policy for the Ontario Home Builders' Association.
"We think that it can be ramped up and that there are a lot more opportunities out there and if it's done appropriately it can help ease the province's affordable housing challenge…When people talk about surplus or underutilized lands they focus just on what the government owns but not all of their agencies, boards, commissions, crown corporations."
Surplus lands, Collins-Williams explained, refer to lands that are either vacant or no longer needed to deliver government goods or services. Underutilized land is in use but has the potential for much more productive uses or there may be an opportunity for partnerships between public sector and private sector.
"We have a lack of housing supply in the province of Ontario which has been contributing to an upward escalation in housing prices," said Collins-Williams. "There is definitely an affordability issue."
To expedite the process required to unlock the government lands, the report makes four recommendations:
identify and create an inventory of surplus and underutilized government lands across Ontario including crown corporations and government agencies such as the LCBO and school boards;
utilize land leasing of surplus land to private and not-for profit builders to develop affordable housing and mandate it remains affordable;
help municipalities weigh the costs and benefits of selling the land at market value versus below market value to support affordable housing; and
earmark some of the gains from market value sales of lands towards affordable housing projects.
Properties currently sitting underutilized include surface and underground parking lots, LCBOs and school sites. Many LCBOs are in prime locations and could be redeveloped into mixed use or residential.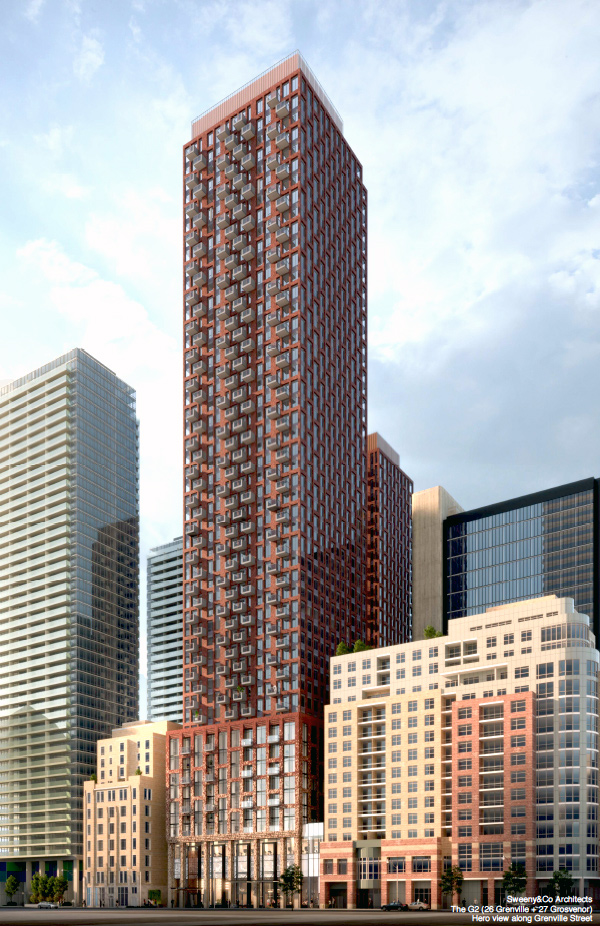 "Some are leased but some are on lands the government owns and these LCBOs are on major avenues right by transit and they are one storey buildings and we think there is a huge opportunity to leverage those lands to create mixed use developments, to create affordable housing and to create new housing supply options," explained Collins-Williams.
"An example is the LCBO headquarters on the waterfront (Toronto) is going to be a huge development that a private sector builder is taking on with housing and office space. At the end of the day the LCBO is still going to lease out a new space as part of that deal."
The government also owns a significant number of parking lots. A study by the Toronto Region Board of Trade identified 180 Toronto parking lots that could be redeveloped in the city, Collins-Williams said.
"I'm not by any means suggesting that tomorrow those should all be sold off for housing but there are strategic locations right next to GO stations where government can leverage opportunities for housing and, in particular, affordable, below market housing right on transit," said Collins-Williams. "The opportunity is there because the government owns the land."
In the case of school boards and municipalities there is an opportunity to weigh the costs and benefits of selling land at market value versus below market value to support affordable housing.
"In the past when the government has declared surplus lands, basically they put it out to market to the highest bidder," explained Collins-Williams.
"If we're in an affordability crunch, some people are describing it as a housing affordability crisis and if affordability is a priority of the government then I think there are opportunities in some cases to sell or lease that land at below market value price and part of the return would be the delivery of affordable housing units."
The report provides examples of the use of provincial lands for housing, including three parcels of land the Ontario government released in 2017 through its Affordable Housing Program. One of the pieces of land discussed in the report, 27 Grosvenor/26 Grenville Streets in Toronto, was sold to Choice Properties Real Estate Investment and Greenwin Incorporated for $36 million on April 29, coincidentally the same day the report was released. The plan is for about 700 purpose-built rental units and of that, 30 per cent, over 200 units will be affordable units for rent.
The properties currently house a low-rise parking garage and the former office of Ontario's Chief Coroner. Revenue from the sale of the property will help fund government programs and save $260,000 a year in operating and maintenance costs.
"When we are talking about housing supply, there is a really good opportunity to leverage private sector investment," Collins-Williams noted.
"This is a great example that we think could be repeated over and over again if governments really look at their assets and identify opportunities."