The International United Brotherhood of Carpenters, headquartered in Las Vegas, held its convention recently, with about 2,000 delegates and guests in attendance – virtually.
Put on every fifth year to cover a raft of formal union business, including the election of its president and executive board, the conference is normally conducted over four days but this time it was pared down to one day because of the coronavirus pandemic.
While Las Vegas remained the hub for the virtual conference, delegates also attended virtual satellites in cities across Canada and the U.S. for the abbreviated version one day last weekend, says Tony Iannuzzi, executive secretary treasurer of the Carpenters' District Council of Ontario (CDCO), adding both the reigning president Doug McCarron and the general executive board were re-elected.
Iannuzzi says at times organizing the virtual satellite for the conference to ensure a smooth election process was daunting.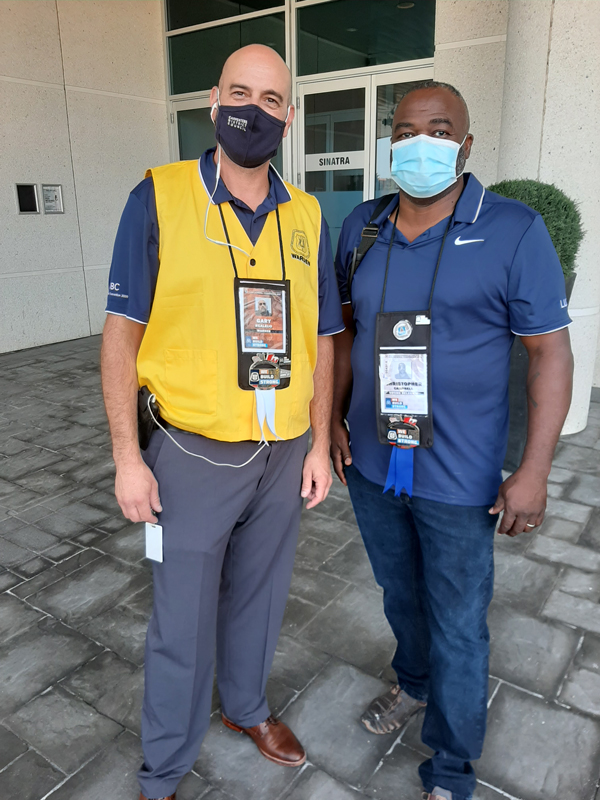 For instance, when Toronto was still in stages one and two of the pandemic, only small numbers of people were allowed to congregate, presenting a challenge on how to accommodate elected delegates and guests from each Carpenters' local.
"I was concerned that this was going to crash on us…but we got through it and it went well," he says.   
To meet health and safety protocols, the CDCO permitted only about 70 delegates in Vaughan, Ont. at the Paramount Eventspace, a large hall that can accommodate 1,500 people, says Mike Yorke, delegate and president of the CDCO.
Other satellites were held in Winnipeg, Calgary, Vancouver, Halifax and the Millwright Regional Council of Ontario hosted a satellite in Richmond Hill.
While the comradery and networking opportunities associated with the physical convention were missed, Iannuzzi says the virtual experience has opened his eyes to future fits for virtual meetings and conferences, even after the coronavirus pandemic passes.
"I can see us using that (virtual format) for a lot of other things," he says. "We might have smaller conventions that we could hold this way," such as a Canadian district conference, for example.
Yorke agrees.
The experience might open the door to options to how to handle conventions in the future, he says.
"It shows that we can do these things virtually and at great distance."
Still, he points out that physical conventions and trades shows have a place going forward.
"The union has many members that manufacture displays and exhibits and then install them at normal conventions and trade shows globally," he explains. "We really look forward to a restart of this sector for the members and for the economic recovery benefit it brings."
The conference was the 42nd General Convention for the union which held its first conference in Chicago in 1881.
Thirty-six carpenters from 11 U.S. cities attended.
"We have come a long way," Yorke points out.