Toronto's construction sector is thriving right now as determined by the highly visible measuring stick of cranes.
For the third consecutive reporting period, the city far outdistanced 12 other major centres in North America in the Rider Levett Bucknall July Crane Index with 97 cranes, up nine from the January 2018 report. The cities which make up the index are ones in which Rider Levett Bucknall has offices.
In second place was Seattle, at 65 cranes, but with an increase of 20 from the previous report.
Calgary, the only other Canadian city in the report, was seventh on the list with 26 cranes, also an increase from six months previous.
"It is a clever way to illustrate progress and confidence," explained Joe Pendlebury, a senior vice-president with Rider Levett Bucknall who heads up the firm's Toronto office out of Oakville, Ont.
"When people see cranes they attribute that to prosperity in the area and when you are out driving a car and you see cranes you never know if there are more cranes or fewer cranes than there used to be. We think it's a nice way to confirm that things are moving along."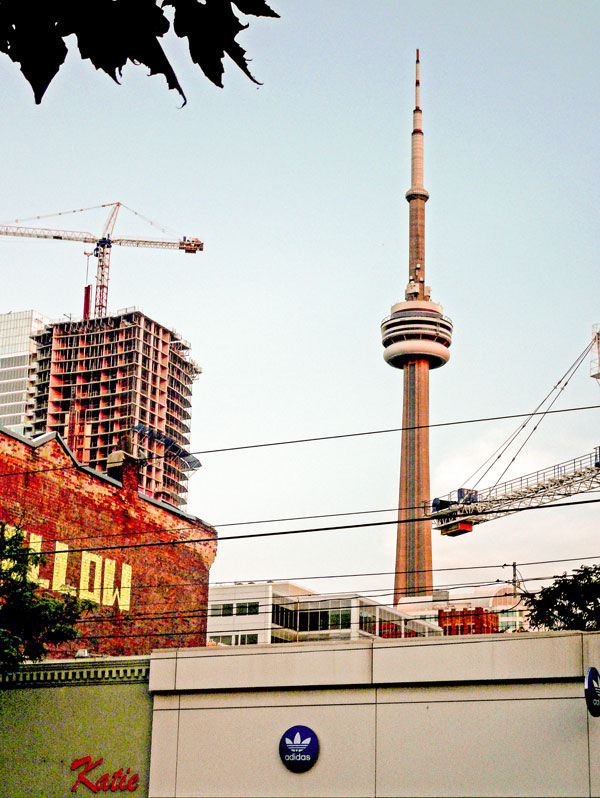 The firm has offices across North America, consulting in project management, cost management and quantity surveying.
The July Crane Index, released in August, reported that the Toronto market, as measured by cranes onsite is led by the residential sector, which makes up over 86 per cent of the total crane count. Other active sectors include mixed-use and commercial developments, followed by education, health care and hospitality.
"I think it's an indication of a strong construction sector because it represents confidence in the existing economy and the long-range economy," said Pendlebury. "It shows optimism. For every large project with buildings that requires cranes, it is indicative of other developments or economic growth in the area. More people are moving into the region, more offices are being built, more companies are moving into the area requiring more space."
Rider Levett Bucknall conducts its research by obtaining reports from the Ontario Formwork Association and then its researchers conduct site visits to determine the number of cranes at each site and also the types of projects.
"Looking ahead, Toronto is expected to see a boost in spending on infrastructure, which is anticipated to trigger an increase in construction activity," the report noted. "More than 400 highrise projects have been proposed, adding to the city's dynamic skyline."
Commented Pendlebury, "With low vacancy rates in residential and office, it is encouraging highrise development and transit. There is a commitment from all levels of government to increase transit spending, and with transit spending you are building the current market and also future development."
"When people realize there is going to be a subway on their doorstep in the next five years, that encourages developers to redevelop land, both office and residential, along those corridors. So I think the look ahead is really good," said Pendlebury.
The full top 10 in the survey included:
Toronto, 97 cranes — up nine from 88
Seattle, 65 — up from 45
Chicago, 40 — up
Los Angeles, 36 — same
Portland, 30 — down
Denver, 28 — down
Calgary, 26 — up
San Francisco, 26 — same
Washington 25 — down
New York, 20 — up.
Looking to another sector with potential growth for Toronto that may not require cranes, Pendlebury suggested retrofits of the city's older stock of office buildings would grow.
"There is a lot of existing commercial space in Toronto and a lot of those buildings are coming into mid-life, so they will have to be upgraded, with new cladding and new interiors," he said.
Commenting on Calgary's cranes, the report noted that employment and new infrastructure projects including a ring road and a light-rail line support a strong residential sector.
"Two-thirds of the city's construction activity is in multifamily buildings, with 6,500 units currently underway, and 18 cranes are dedicated to this sector," the report said. "When completed, a $1.4-billion health care facility, the Calgary Cancer Centre, will add jobs and services to the city."
Other significant projects in Calgary include 500,000- to one-million-square-foot warehouses and two community recreation centres.