With an architectural technologies diploma and about three years of work experience in engineering and construction companies, Taylor Freemantle accomplished a dream goal: She built her own house at the age of 25.   
"It is the first time I had been a project manager and it was a big learning curve, but looking back it was pretty cool to accomplish," says Freemantle, now 26, of her 1,100-square-foot home built on the banks of the North Saskatchewan River, which is a 20-minute drive from Saskatoon.
Freemantle, who insulated, painted and did other finishing work, hired primary subs for such jobs as framing, roofing, electrical and mechanical to meet a six-month construction deadline.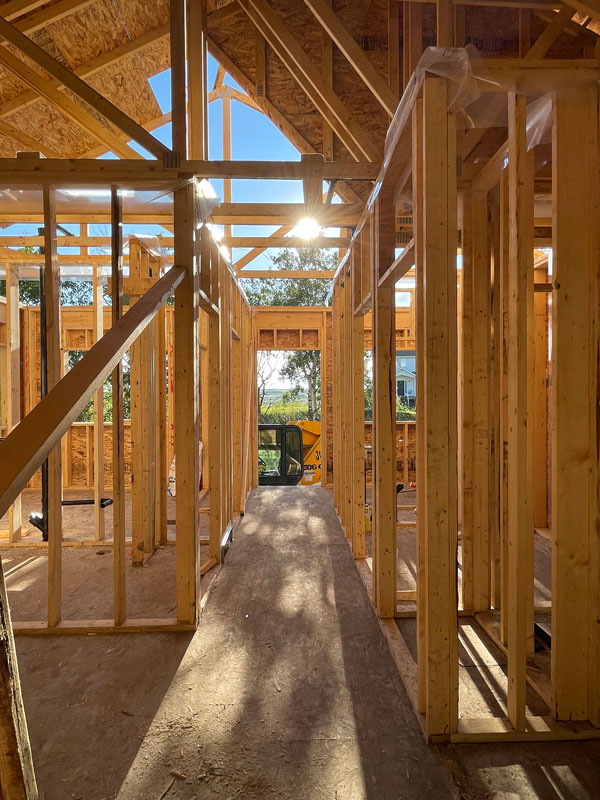 She also prepared the design drawings to a permit-ready stage, "all a bit tricky at times."
But the big challenge was juggling the project with her full-time job as a senior architectural technologist at VOCE Developments, a residential/commercial builder based is Saskatoon. Adding complications was the fact she also ran a fledgling business, Aspire Drafting and Design, which she wanted to grow.
"I was trying to do everything on the weekends and the evenings, which ended in a lot of late nights. There was a lot of stress."
Describing Freemantle as "a real go-getter," Duane Hill, the co-owner of VOCE, says from the day she told him her plan, he had faith in her completing the house. "I thought it was an excellent idea."
To help her out, Hill and VOCE co-owner Joanne Perrot-Hill made sure Freemantle had access to building materials at their discount prices. The contractor also provided its scheduling software and offered its choice primary subtrades to make sure construction was done right.
"During construction she called me three or four times, some weeks to ask questions. But looking back, she really grabbed the reins and ran with this on her own. I'm pretty proud of her," says Hill.
Freemantle praises VOCE for helping her through some tough patches.
The uncertainty of material supply and soaring prices through the pandemic left her feeling nervous about meeting budget but she stayed the course and kept costs within her $10,000 contingency. 
Freemantle's house is modelled on VOCE's plug 'n play Humble Home concept.
It is built on an engineered screw pile foundation, eliminating the need for a costly concrete foundation. The novel foundation also allows the house to be detached from its pilings and moved to a new location.
A conventionally built two-by-six wood frame, the house features vaulted ceilings, an abundance of natural light, energy efficient windows, a high-efficiency furnace and insulation exceeding building code standards, says Freemantle.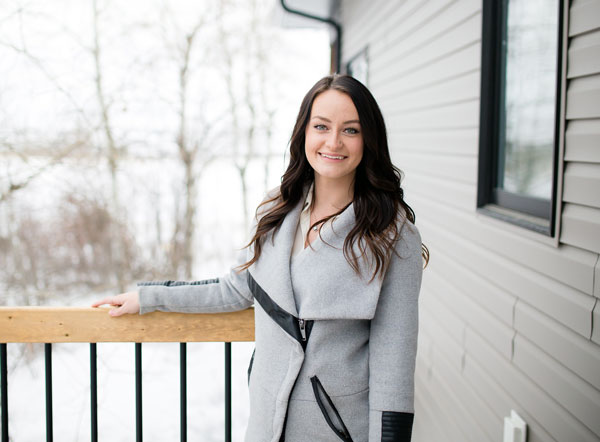 After graduating from Saskatchewan Polytechnic's architectural technology program in 2017, Freemantle spent a year at AECOM, an international engineering firm, where she prepared design drawings and met regularly with clients.
At VOCE she works in the office preparing drawings and does regular site visits with clients to make sure construction meets the design.
Freemantle says working in the male-dominated industry hasn't been a big hurdle – most of the men in the field have been respectful, especially those at VOCE.
She would recommend her career choice to any young woman who has a penchant for design or construction. That path through the architectural technologies program, she adds, can open doors to many career possibilities, ranging from interior design and drafting to project management or even a building trade.
"For me, working with somebody's ideas, creating a beautiful design and turning it into reality is the best thing about this work."