During Mark Casaletto's 15 years as ConstructConnect Canada president he has witnessed construction's evolution accelerate, helped drive innovation in his company's space, but in the end, the greatest experiences were thanks to the people he called colleagues and friends.
Though Casaletto has decided to move on from the company, he says he will always be grateful for the memories he's made with those who were by his side during his tenure at ConstructConnect.
The Daily Commercial News (DCN) and Journal of Commerce (JOC) asked Casaletto to share his thoughts on what the future may hold for the industry, while reflecting on the past, as he says goodbye to this chapter and moves on to the next.
What do you think distinguishes construction from other industries?
What I've learned about construction, and I have spent most of my career in this space, is that the industry is way bigger than most people think. I think we take for granted how big it is. The industry inherently is so hyperlocal culturally, that we only see as far as we can see, which is, 'I work in Toronto, my industry is Toronto.' But this industry is massive. It's dynamic. It's growing. It packs a big punch.
This is not unique necessarily to Canada, but I think in Canada what's unique about construction is that you could argue it's growing faster than other construction industries in other developed nations. You could make a case for that. We've really changed a lot in 15 years. The size of projects, the type of projects, to the point where we all know we've got the world's attention.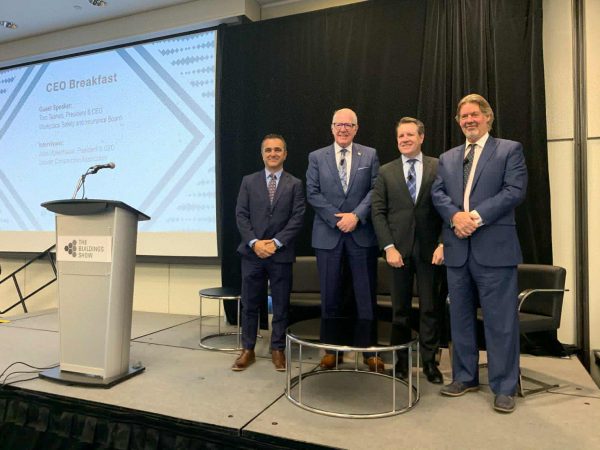 What do you think were the biggest shifts/changes that happened in the industry during your time at ConstructConnect?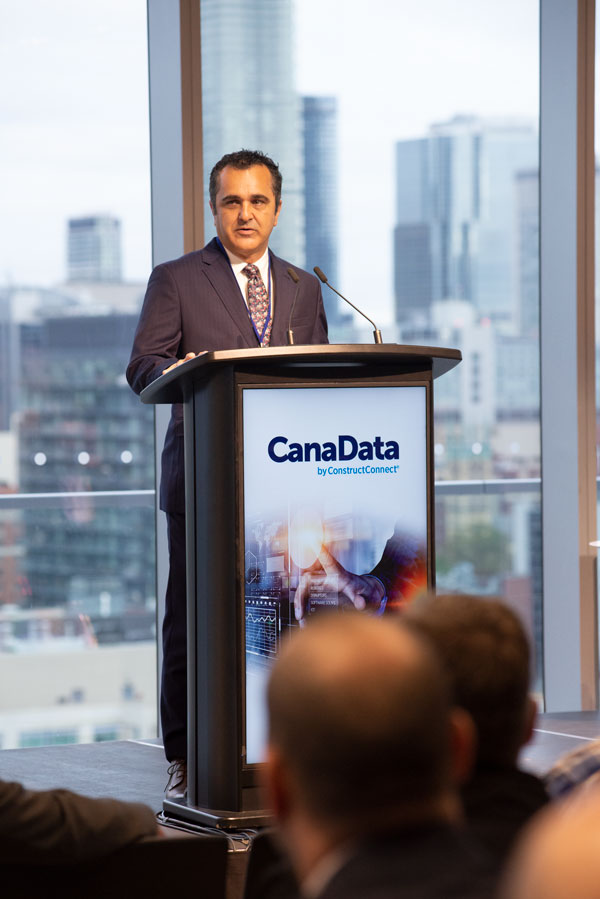 In the last 15 years, probably the most obvious thing is the digitization of the industry. I mean look at the DCN. It was primarily distributed in print. It was kind of a microcosm of the industry, still primarily read in print 15 years ago. Today, it's exclusively online with the largest audience we've ever had because of the digitization of that product.
But if you look outside our world, 15 years ago people were going into plan rooms, doing takeoffs on drawings, probably more than they were digitally.
The digital transformation started before 15 years ago, but it really accelerated in the last 15 years. And what accelerated it probably more than anything, was, if you think about where we were 15 years ago, we weren't in a smartphone world, we were still primarily email driven. Websites were probably more relevant than things like apps. We didn't even know what an app was then. A lot of this has indirectly and directly affected us. We've become more of a paperless workflow. We've digitized our industry.
In the last five years, probably it's gone into hyper-overdrive on the tech side. We knew technology was always going to play a role in our evolution. Software as a solution, robotics, AI, data capture, that's gone into overdrive in the last five years.
Other changes? Health and safety. We've always kind of prioritized health and safety but I think health and safety became massively attended to in the last 15 years. I think there's been a concerted effort at all levels of the industry, all companies, regardless of who you are, on health and safety. I think that's a really good thing and that's served the industry well.
What's the biggest post-pandemic change you see in the workplace, construction or otherwise?
In terms of life and people, like any major event that you can think of in our lifetime…the way we think about hygiene and cleanliness and sanitization, that's going to change for sure. I think we took for granted a lot of that stuff. The flu and the cold season proliferated society. We didn't even think of it.
But you get a pandemic, which has a higher infection rate and higher death rate and shuts down the world, we've learned a lot about how to stop the spread and keep your environment clean. I think people are going to change their behaviours. I mean I could see people wearing masks even when they don't need to wear masks probably for the foreseeable future.
But I think beyond that element, I was just speaking to a CEO of a major general contractor…they wanted to know what should I be planning for? I think that there could be some pretty serious behavioural shifts.
For example, everybody, before we knew what COVID was, talked about when will the day come where we will buy more online and how will that affect the retail construction investment industry. Most people think that the pandemic shifted us to a tipping point. Everybody is buying online now. That will change society, but it will also change what we build and how we build it.
How will we use office space in the future? Will we demand office space as much as we did? Will people be home based more?
Human behaviour, what we consume and how we consume it, ultimately defines what we build. If you believe people are going to change how they buy and what they buy, then we can expect how we build and what we build are going to change too. The private sector is going to probably be a little shell shocked for the foreseeable future, waiting to see what comes out of the other end.
What will you miss most about your role in the industry?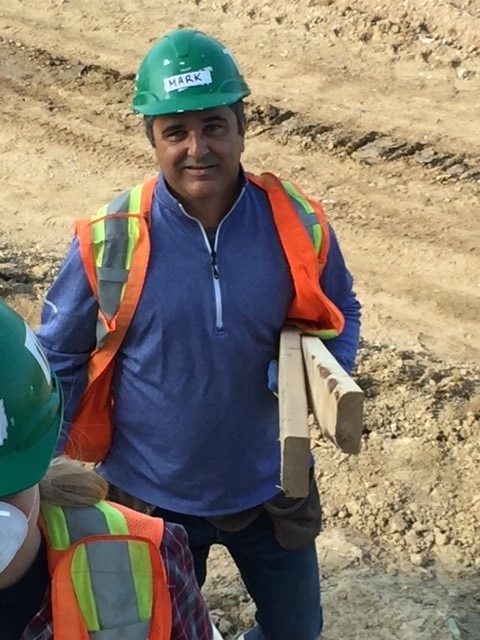 I'm going to miss a lot. When I think about it, and specifically being the leader of ConstructConnect, I think I'm going to miss most, by far, without question, the people I worked with. You take that for granted every day because you're fortunate enough to be surrounded by amazing people, doing amazing things. I have had a lot of success and I would not have lasted in what I did for 15 years, if it wasn't for every single individual who has touched ConstructConnect, CMD and RCD.
Now that I've reached the end, I think the hardest thing for me to come to grips with is that the day to day interaction with all the people that I've had the good fortune to work with at ConstructConnect will end.
Beyond that, it's been an honour and a privilege. I've enjoyed working for what I believe to be the biggest thought leader in the industry, coast to coast, pound for pound. The legacy of the DCN, the legacy of the JOC, the legacy of the data operation, the history was a badge that I took very seriously as president. I will miss being attached to that a lot.
It was an incredible honour and something that I took very seriously. It got me into places that I wouldn't have imagined. It allowed me to meet people I wouldn't have imagined meeting and I will miss that. It's a beautiful history, story and journey. I've done everything I could to protect it and enhance it on my watch, and it's off to the next chapter now.
To listen to our podcast interview with Mark Casaletto, click here.