As a Black woman who started a business in the architecture, engineering and construction (AEC) industry, Deryl McKissack, president and CEO of McKissack & McKissack, wants to be a bridge and have a seat at the table.
"I believe starting my business was a calling to prepare me to be an understanding mouthpiece for the smaller and younger Black firms whose voices are not heard, or not heard yet, because they will be heard," said McKissack during a virtual presentation at the Building Diversity Awards, hosted by the Toronto Community Benefits Network recently. "What I want to be is a bridge to bring people together in our industry and to provide the best solutions and to make our country more competitive."
McKissack said racism and economic freedom are intertwined.
"I'm a fifth-generation descendant of a slave, so it's very poignant for me to be here today to talk to you about diversity and achieving economic equality," she said.
"I believe that government officials must set the tone and private industry will follow. In my country and in Canada our leaders must be clear about their intentions, that all people have to be included equitably for us as minorities and women to secure economic freedom. They must set policy that is based on the principle of closing the gap between minorities and women and white men."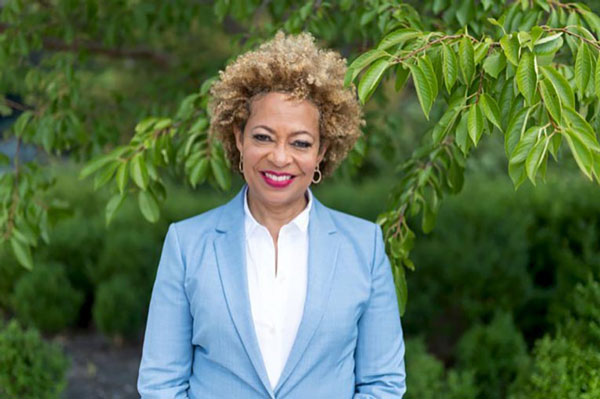 Today, McKissack & McKissack is a U.S. architecture, engineering, program and construction management firm. McKissack recalls starting her business in Washington, D.C.
"Our mayor Marion Barry at the time set the standard for minority participation and it has continued for years," McKissack said. "Today, the majority of our city contracts in D.C. exceed 35 per cent minority participation. In our current administration Muriel Bowser has been determined to build Black businesses with prime contracts. This is how you really build Black wealth in the city and beyond. Anything less is not acceptable. It's not good for you or for your business and it isn't a path to true equity and sustainability for growth."
McKissack said it was important for her to have a proverbial seat at the table.
"You know the one, the table where people make deals. Other people they met at college are at their clubs or in their luxury skyboxes at games. They are sitting at this table," she said. "Or it's at the meeting of selective business organizations that are incredibly expensive to join.
"I didn't have a seat at the table. I didn't even have a seat outside of the door of the room where it happened."
When she first started on a construction site as a young civil engineer she had a boss who had a confederate flag behind his desk.
"Unfortunately, he berated the Black labourers and treated them as second-class citizens," McKissack said. "He would complain about them taking naps on their lunch breaks…he used to think they were lazy because of that, but what he didn't know is that many of them were attending school at night."
She remembers being told to keep her head down and do her work.
"I watched and learned and vowed to never forget all the injustices I witnessed," McKissack said.
In 1990, with just $1,000, a business plan and 300 names to cold call, she decided to start her own business.
"I was fortunate that I grew up in the AEC industry and I knew a lot about it from my family," McKissack explained. "My great-great grandfather came to this country as a slave and he was a builder. He also came with a technique of making bricks. He passed the trade down to my great grandfather who became a carpenter. He passed the trade down to my grandfather and his brother who…started our family business in 1905. They were the first licensed Black architects throughout the southeast and they built many of the historically Black colleges and universities."
Her family's history is also filled with setbacks and challenges.
So how did they prevail?
"I believe in the face of strife and controversy they did not allow others to define them," McKissack stated. "They defined themselves according to their purpose. What if my ancestors had allowed society to define them? They would have remained slaves and servants but they defined themselves as leaders and achievers to steer their own path.
"People will label you, mislabel you, steer you wrong," McKissack added. "People don't define you, your purpose defines you."
Last year she wrote a seven-point plan to fight racism and sexism in the AEC industry.
"As a result, I am launching a new organization with some of the country's largest companies to ensure that Blacks and women receive their fair share of work wages, benefits, promotions and more," she said. "Our intention is to not only make our industry more diverse, equitable and inclusive but also achieve parity for all minorities in the AEC workforce. We don't wait for doors to open, we build doors and walk through them, but there is much more work to do."
Follow the author on Twitter @DCN_Angela.