The main reason the construction sector is lagging in incorporating resilience features into its buildings isn't technical, delegates attending the recent Vertical Neighbourhoods Summit held in Toronto were told, it's financial — a lack of market imperative.
A discussion on building resilience into highrises at the summit featured diverse voices in panellists Graeme Stewart, a principal with ERA Architects, Julian McNabb, a senior director with FirstService Residential Ontario, and Blair Feltmate, chair of the Intact Centre on Climate Adaptation, but the message from each was similar. Building in recognition of climate change is important, if not essential, they argued, but unless the market and policy-makers find mechanisms to make it profitable, builders of highrises will resist.
"On one side, you've got the architects and designers who are aiming to put some great initiatives in place, and on the other side of the table you've got the sales guy who says 'you've got to make sure we can sell the condos and the only way we can do that is if our construction costs are this amount,' " said McNabb.
"It's tough to convince buyers."
Feltmate told delegates attending the Nov. 19 event the financial sector, including insurers and credit rating agencies, was making a strong case for building with resilience.
According to the Insurance Bureau of Canada, property and casualty insurance payouts from extreme weather have more than doubled every five to 10 years since the 1980s. And from 2009 to 2015, the federal Disaster Financial Assistance Arrangements' compensation to provinces and territories was greater than any of the previous 39 fiscal years combined.
The only answer to these cost threats, said Feltmate, was to build everything right, as in resilient, from now on.
"How do we build new transmission and distribution systems in Canada going forward, and how do we build it right, under the umbrella of adaptation, versus building it wrong," he said. "This is important to the country because from now until 2035, we will be spending $125 billion on new transmission."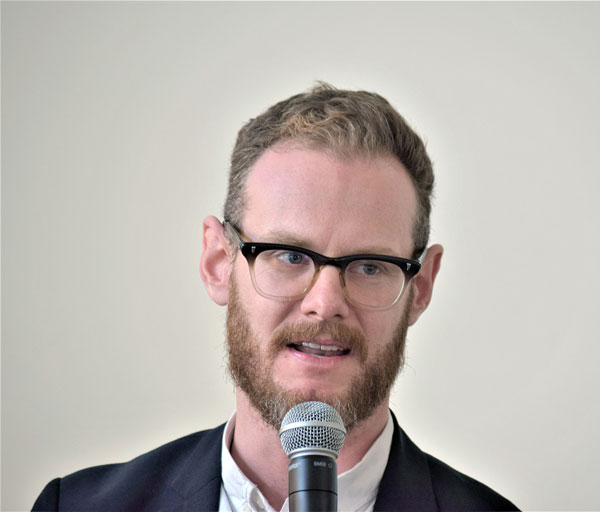 Commenting after the session, Stewart said, "As an architect, someone involved in policy, I try to pinpoint what I need to do to be resilient and just to run a business. The other side, you've got someone working on a global scale, with catastrophic issues of climate change, and it's real, the impact is real financially on a big scale, the big guys get it, the big insurers get it, but it is not hitting the scale of building development.
"If the market were properly responding and the regulations were in synch, we wouldn't be building the buildings we are building today."
Stewart said Canada's national housing strategy introduced by the federal Liberal government, supporting green building including resilient retrofits, was a step in the right direction. And British Columbia, with the Passive House movement, provides another example of policy-makers making a difference.
"Condos are now in planning to be built with extremely low energy because regulators have given them enough guidance to know this is coming, and people have responded to it and markets have responded to it," he said.
There is also leadership in Europe, where loans and grants are allocated for meeting green building requirements.
"Germany is a very good model. I think it's where we need to be trending. There are very clear standards for resilience for retrofits and new builds," said Stewart.
McNabb gave other examples of how builders of highrises tend to incorporate resilience when it pays off, but often the thinking is short term and builders and buyers tend not to look later in the life cycle.
"In terms of trying to create a more resilient community, it doesn't help that our utility rates and our costs aren't reflective of what they will be tomorrow," he said.
But there is more and more enlightened thinking in the sector, McNabb said, pointing to water sub-metering and the growth of geothermal.
"We are seeing some developers step up and say there is a better way," he said.
"They are saying, 'we will probably increase our operating costs today but you can hedge your bets for the long-term.' "
Stewart agreed some builders are making good choices that improve their long-term bottom line, but in the absence of a stronger regulatory regime, the market will still dictate most decisions.
"I think for the most part people are doing what the basic requirements are. They are making economic decisions. This is what the customer wants, and this is what the building code says, and it's off to the races," he said.
"So the question is, what should those regulations be, and what should the cost of financing be, to enable the right kind of projects."
The event was organized by the Greater Toronto Chapter of the Canada Green Building Council.