OTTAWA — Five firms — Associated Engineering, Stantec Consulting Ltd., Hedgehog Technologies, AECOM Canada Ltd. and Entuitive — were announced as the recipients of this year's Awards of Excellence as the Canadian Consulting Engineering Awards were handed out at the Ottawa Art Gallery last month.
The firms also received Special Achievement Awards. A total of 25 awards were given out at the event, presented by the Association of Consulting Engineering Companies-Canada (ACEC) and Canadian Consulting Engineer.
"By pushing boundaries and delivering groundbreaking solutions to the problems we face, these consulting engineering firms are paving the way forward in the field of engineering," said John Gamble, president and CEO of ACEC. "Their work greatly contributes to a growing economy and thriving neighbourhoods in every corner of this country."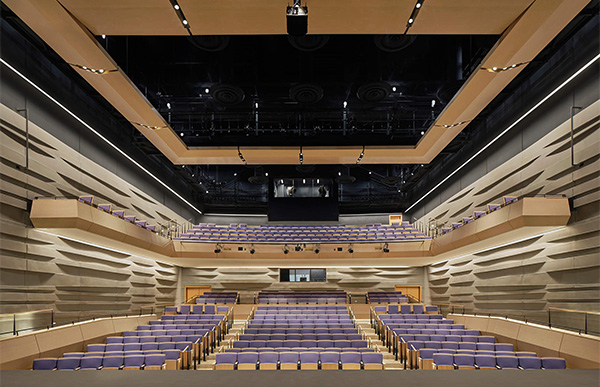 Award of Excellence winners are as follows:
Blatchford District Energy System Phase 1, Associated Engineering. With the closure of its municipal airport, the City of Edmonton sought to develop the 536-acre area into an environmentally friendly community. Associated Engineering collaborated with the city to design Blatchford Neighbourhood's District Energy Sharing System, powered by renewable energy for heating, cooling and hot water.
Calgary International Airport East De-icing Apron, Stantec Consulting Ltd. The Calgary Airport Authority needed a centralized de-icing facility to improve operational efficiency. Stantec designed the East De-icing Apron with a diversion structure to treat glycol runoff. The project allows the airport to be self-sufficient in recycling spent glycol and removes the chemical treatment burden off the City of Calgary.
Fort Severn First Nation Solar Array, Hedgehog Technologies. The Fort Severn First Nation wanted to complete a 300-kilowatt solar array to offset the remote community's energy demand. Hedgehog Technologies led the project management, engineering and co-ordination of logistics, showcasing how renewable energy can operate on microgrids.
Gordie Howe International Bridge Environmental Management Program, AECOM Canada. AECOM, as a member of Bridging North America (BNA), is lead designer on the project working on behalf of the Windsor-Detroit Bridge Authority (WDBA). Together with WDBA and BNA, AECOM's environmental team developed and implemented an ISO Certified Environmental Management System that meets Canadian and American regulatory requirements, one of the first P3 projects in Canada to achieve this certification.
The Buddy Holly Hall of Performing Arts and Sciences, Entuitive. The facility in Lubbock, Texas, fulfilled the aim of creating a hub for the arts and culture community. Entuitive's structural engineers designed the 2,000-seat theatre and main lobby including a large-scale staircase.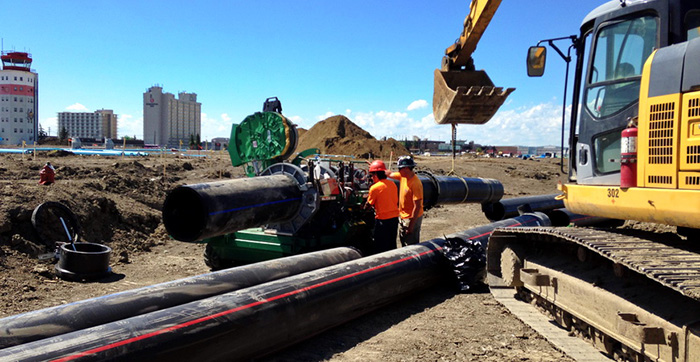 Other CCE awards went to:
Crowchild Trail Bow River Bridge Interchange Rehabilitation and Widening, Calgary, Associated Engineering
Highway 1 Keith Road /Mt. Seymour Parkway Interchange, Vancouver, McElhanney
Fast + Epp Home Office, Vancouver, Fast + Epp
Adapting Infrastructure in the Face of Extreme Weather, British Columbia, Tetra Tech
Combined Sewage Storage Tunnel, Ottawa, Stantec
United Boulevard Recycling and Waste Facility, Coquitlam, B.C., Morrison Hershfield
Mobile sterilization unit for the Laurentians integrated health and social services centre, Mont-Laurier, Que., gbi
Grid-scale battery energy storage system, Pincher Creek, Alta., BBA
Wii Gyemsiga Siwilaawksat Student Building at Coast Mountain College, Terrace, B.C., Morrison Hershfield
Region of Waterloo Cogeneration Facilities Project, Kitchener, Ont., Jacobs Engineering Group's CH2M HILL Canada Limited
St. Andrew's Wesley United Church Heritage Conservation and Seismic Upgrade, Vancouver, RJC Engineers
Wanuskewin Heritage Park Renewal Bison management and care facilities, Saskatoon, Associated Engineering
Drayton Valley Raw Water Treatment, Rocky Rapids, Alta., ISL Engineering and Land Services
Stantec Inclusion and Diversity Program, Calgary.